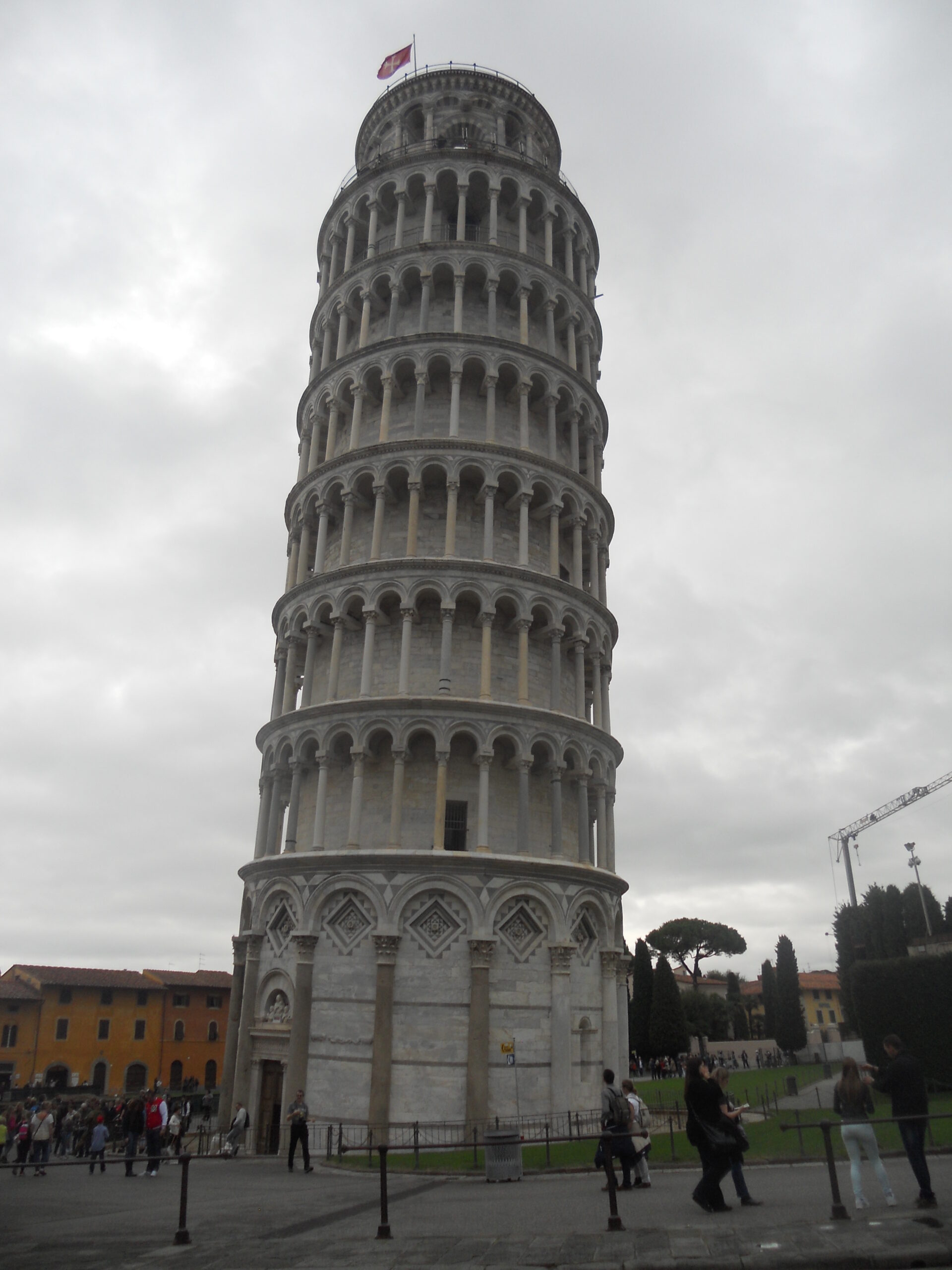 Day five, after yesterdays tour, looking through the list of options between Florence and Pisa we decided that we'd be brave and do our own thing rather than a guided excursion. So we got ready at a leisurely pace, I had some pancakes, maple syrup and bacon for breakfast with a glass of juice and a cup of tea, we then went to look at the buses to take us into Livorno, found out there was one leaving in a matter of minutes so we paid our monies and got on the bus, we stopped for a coffee, and to nab some free Wi-Fi, while we worked out route options going forward and then got a bus to Pisa.
Where the bus stopped was a short walk from the leaning tower and luckily for us most people were going in the same direction and then we found some signposts. We went through the market, some really nice things actually, on the way back out I ended up buying a coat, an umbrella (as it had started to rain as we'd decided to head back to the bus), a top and a few other little bits and bobs.
We headed straight to the tower, we obviously had to take some of the clichéd photos of holding the tower up/it falling on us, because you can't visit the leaning tower of Pisa without doing some kind of pose with it nowadays, we also took a considerable amount of selfies. In the same enclosed area that the tower is in are a few other really gorgeous structures who don't seem to get anywhere near the same amount of attention but they are all impressive, we explored as much as we were permitted, went to the gift shop, took a LOT of photos and were there for a few hours then decided we'd been walking around long enough and were ready to head back. Cue the heavens opening when none of us had raincoats or anything so the market was a welcome rest stop on the way back, I still wear the coat I bought now, it's lovely (even if I do say so myself), I've had several strangers come up to me to compliment me on it so I think it was definitely money worth spent.
Once we had gone round the market, bought our souvenirs and gifts we navigated our way back to our initial bus, as well as some lovely countryside views we saw an IKEA on the way and a huge army base or what looked like one anyway, got back to Livorno, explored there for a while. Went and had some pizza as we were getting quite hungry at this point and then we found an ice cream shop with an enormous selection of flavours, including frozen yogurts too so we treated ourselves before going for a bit of a walk around then got on the bus to go back to the ship.
Today was a lot more relaxed that our day in Rome but both were a lot of fun for different reasons, I'm glad we had a couple of easy destinations within our week, made it seem less rushed, less stressful, we could enjoy more of the positives of being on holiday this way.
When we got back we had managed to catch the end of the afternoon tea session so got some more foods, got the days special cocktail, when we'd finished we went back to our room to change, we then went for a few more cocktails and met up with a family we'd met on our day in Rome (they had a son the same age as Jac and the two got on really well) and went to the karaoke evening, I braved it and got up to sing two songs- one went really well and one I failed at dramatically because a different version that I didn't recognise played instead so I had to try and wing it, guess which one got recorded… ah well. Had a really nice evening, lots of laughs, entertainment and alcohol, watched the sunset then bed time.
Until next time. TTFN.
Have you been to Pisa, Livorno or Florence? What did you think? What did we miss? Let me know in the comments.
As usual feel free to like, comment, share, subscribe, follow my other social medias and message me if you want to collaborate.