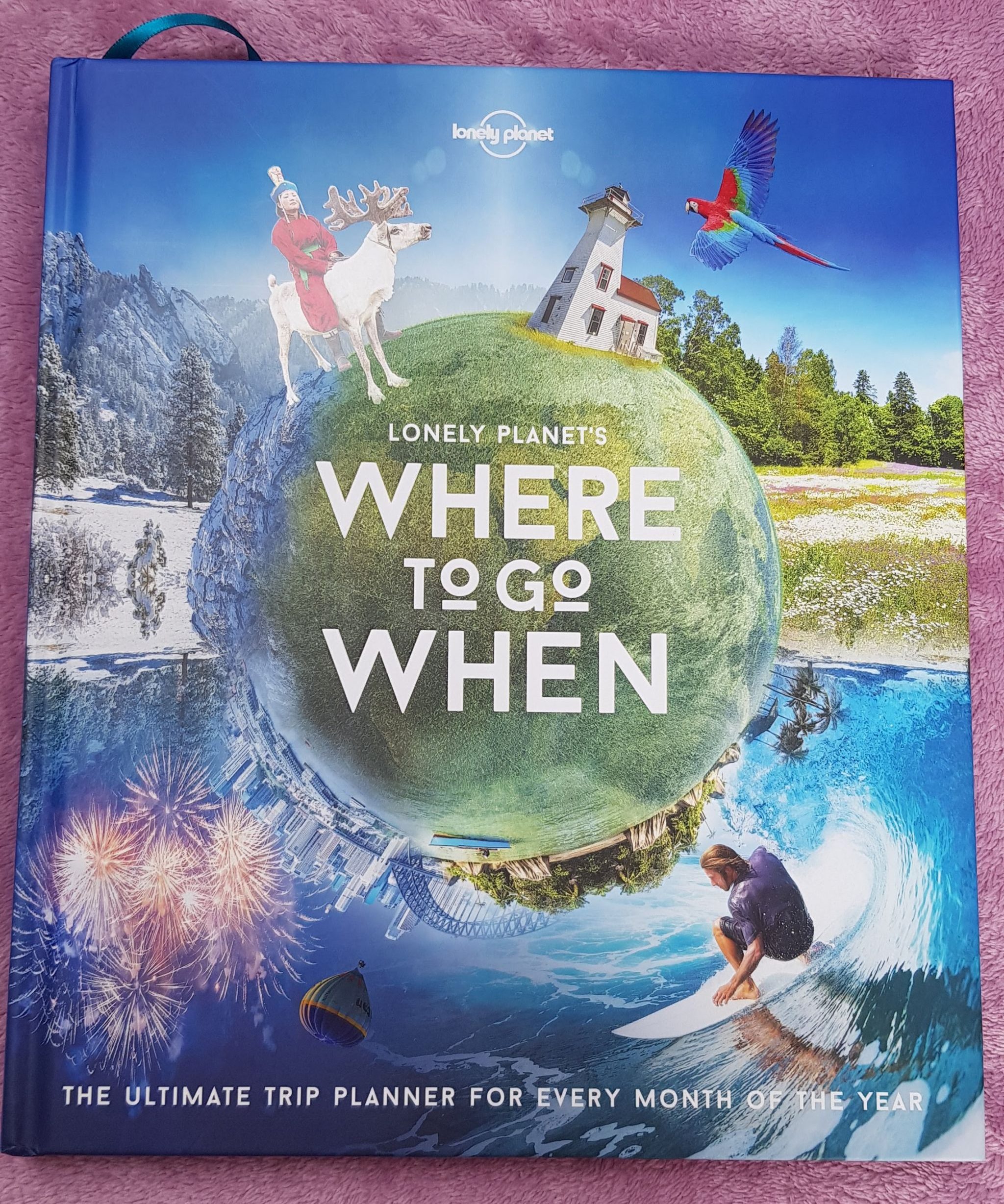 Every year, especially around summer, my wanderlust kicks in and I window shop for holidays that I hope one day I will actually be able to book and go off on. I have some epic travel adventures planned but for now I just have my travel books and my imagination.
Where to go when book

The Solo Travel Handbook

Cities book
One of the more local destinations I have always wanted to go to is Paris, France. I have been to Disneyland Paris a few times throughout my life but never the city itself and I know I could get to Paris relatively easily via the Eurostar but I just have never managed to venture there. I have almost been there and made plans to go with ex-boyfriends but it has never come to fruition.
I have heard mixed things about the place and my own opinions are mostly based on instagram pages and film portrayals, so not the most realistic of representations but this just makes me even more keen to go so I can form my own opinions and make my own memories- the tourist clichés and hopefully a few paths less trod.
Another place on my travel wish list, one which is pretty much top if it wasn't for the expense, is New Zealand. I have family who have lived there for over a decade now and I still haven't managed to visit them, I have been planning trips out there since they moved it's just that I've never had the money to go when I had the time or had the time but not enough money.
Not only do I wish to travel the 11,600+ miles to visit family and explore what the island has to offer, I also would LOVE to go to Hobbiton, several of my friends have been and given amazing reviews. I get excited enough going to the Warner Bros Studios in Leavesden, I would be lost for words if I could walk around the Lord of the Rings/The Hobbit sets (or the Harry Potter world in Orlando for that matter).
I would also try and tie in a visit to Australia as well, I would love to be able to spend a couple of months out there if not longer as there are so many things I have on my bucket list for Aus/NZ and would love to be able to get through a decent chunk of them in one visit as I wouldn't know the next time I could go again (if ever).
I have also always wanted to go to New York, especially over the Christmas period (mostly due to Home alone 2, Elf and wanting to ice skate around that giant christmas tree by Rockefeller Center). I have a huge list of things I want to do and places I want to visit across America in general but I think New York (definitely having to include Broadway) is at the top.
One of my best friends turns 30 in May 2020 so we are hopefully going to be able to go on holiday to NY for that but depends how much money we manage to save, if we manage it I will finally be able to strike New York through on my Google keep notes, and scratch it off on my wall map- I am almost as excited about that as the actual trip, I know I'm weird don't worry.
Everyone I know seems to have at least a little wanderlust and a travel bucket list which I think is amazing; the desire to explore different countries, taste various cuisines, be a part of different cultures and make amazing memories, get inspired and take time for yourself. All definitely worth while ventures and traits within myself I will endeavour to keep feeding.
Until next time, TTFN.
What places are on your travel bucket list? What do you think of my 3 destinations? Where would you recommend I travel to next? Let me know in the comments.
If you liked this post why not like, comment and/or share? You can also subscribe to this blog, follow my other social medias or message me if you want to collaborate.