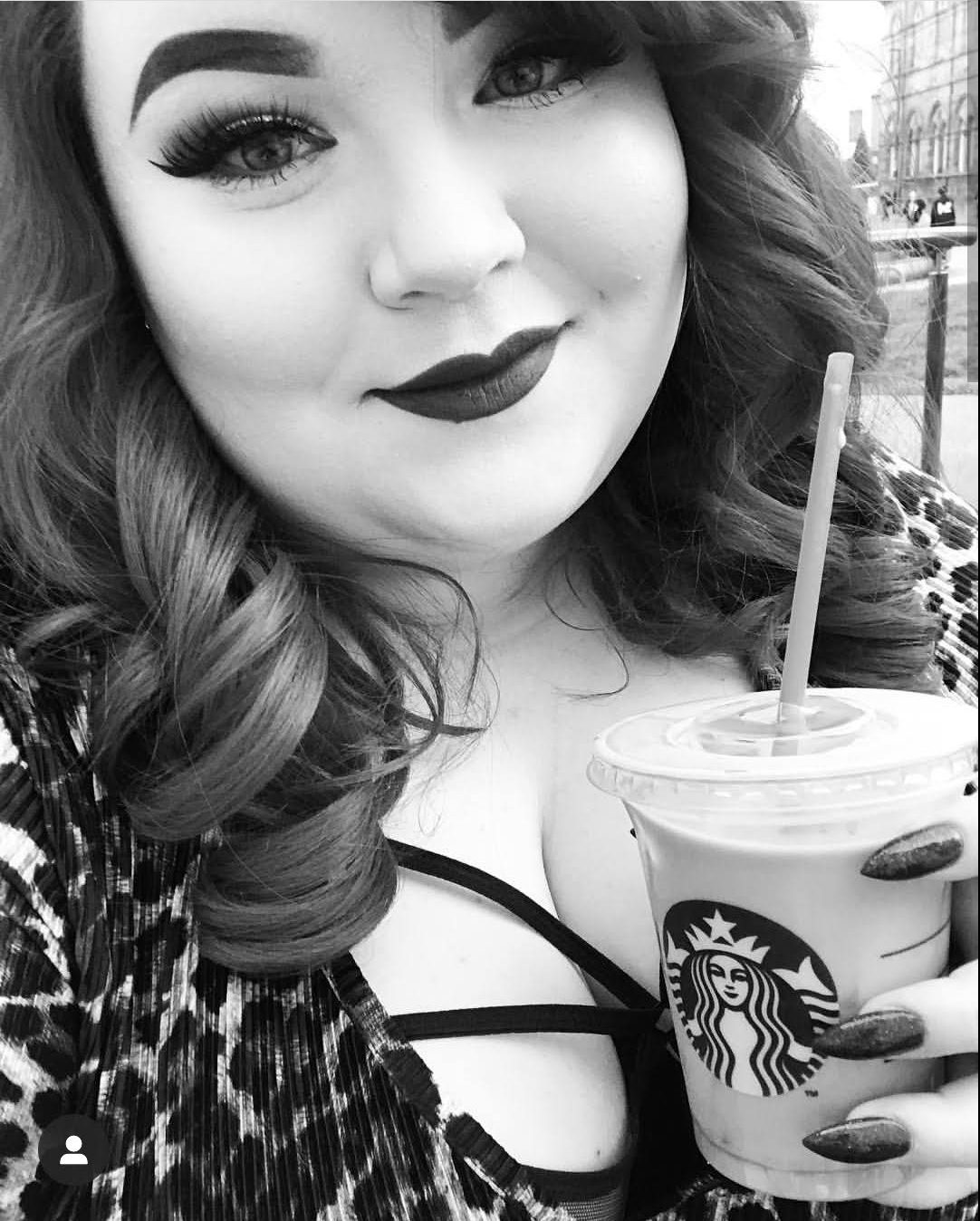 This week's talented friend is someone who I have only been connected with a short while (we started speaking in June 2018) and not yet met in person but who I admire so much already.
Georgina was assigned as my blogging mentor through the Facebook group Official UK Bloggers mentorship- although due to my hectic schedule I've not been able to speak in detail very often and therefore I still have a long way to go. Georgina is so helpful, whenever I've had questions she has always helped me out.
Georgina is an advocate for plus-sized clothing and disability (as she lives with a chronic disease herself), she has awesome make-up skills and two gorgeous cats who feature on her Instagram feed too. But for the rest of her story, I shall pass you over to the lady herself.
Intro into you and your business:
I'm Georgina and I'm a full-time blogger and freelance social media manager. I started this line of work by complete chance, I was working part-time in retail whilst having a gap year before starting University. I wasn't sure what I wanted to do, but one day a customer said about how I should blog, that night I went home and started! Soon I was running the social channels at my work too and putting on blogger events, then I got another part-time job as a freelance social media manager. It all feels like fate now, as when I had my car accident I had to stop working in retail and thankfully already had a backup of blogging and social media that I adored so much.
How did you choose your company name?
How I chose my business name still makes me laugh to this day. You couldn't get onto the blog to start without choosing a name first, and I am a huge fan of Maroon 5 and 'She Will Be Loved' came on. At the time I was severely single, quite depressed, and extremely pessimistic, and so, 'She Might Be Loved' was born!
What motivated/inspired you to start? What keeps you going?
I just really wanted a hobby, I had too much free time that I was blogging so much when I first started. I absolutely loved it, it just makes me so happy even to this day and I think that's what really keeps me motivated. Truly loving what I do. It's always great as it means I can work around my chronic illness and be my own boss (I'm a great boss!)
What were the first steps to success for you? Any advice for others who want to follow in these steps?
You really have to be passionate about something for it to be a success. I think the minute you start finding your blog becoming more of a chore than something fun, you should take a step back. Take some time away, and figure out if this does make you happy or not. Life is too short to be doing things that don't bring joy to you and your life.
What tips do you have for being self-employed?
Discipline is key when you're self-employed. My boyfriend was working for me for a bit in between jobs and I didn't realise just how terrible some people are at working for themselves. Without someone looking over you and telling you off for being on the wrong tab, it's hard to keep on task. But if you discipline yourself, reward, and make sure to have regular breaks, you can do it! I do think you have to be a certain type of person though, for example, I'm extremely hard working and have never missed a deadline. Being self-employed isn't for everyone, unfortunately.
When you're not working what are your favourite hobbies?
To be honest, my life is a bit too work work work, but I love it so it doesn't bother me. I guess I love pampering and going to spas, getting my hair done, getting my nails done. So I guess my hobbies are self-care! That sounds quite lovely when I think about it.
Want to follow Georgina on social media? Here are her Instagram, Twitter and blog links 🙂
Are you thinking of starting a blog? Do you need help with how to get started? Why not contact Georgina or Natalie from one of my previous talented friends' posts?
Until next time, TTFN
Did you find this post helpful? What talented friends do you have? What skills would you be interested in reading about? Let me know in the comments.
As usual, feel free to like, comment, share, subscribe, follow my other social media and message me if you want to collaborate.