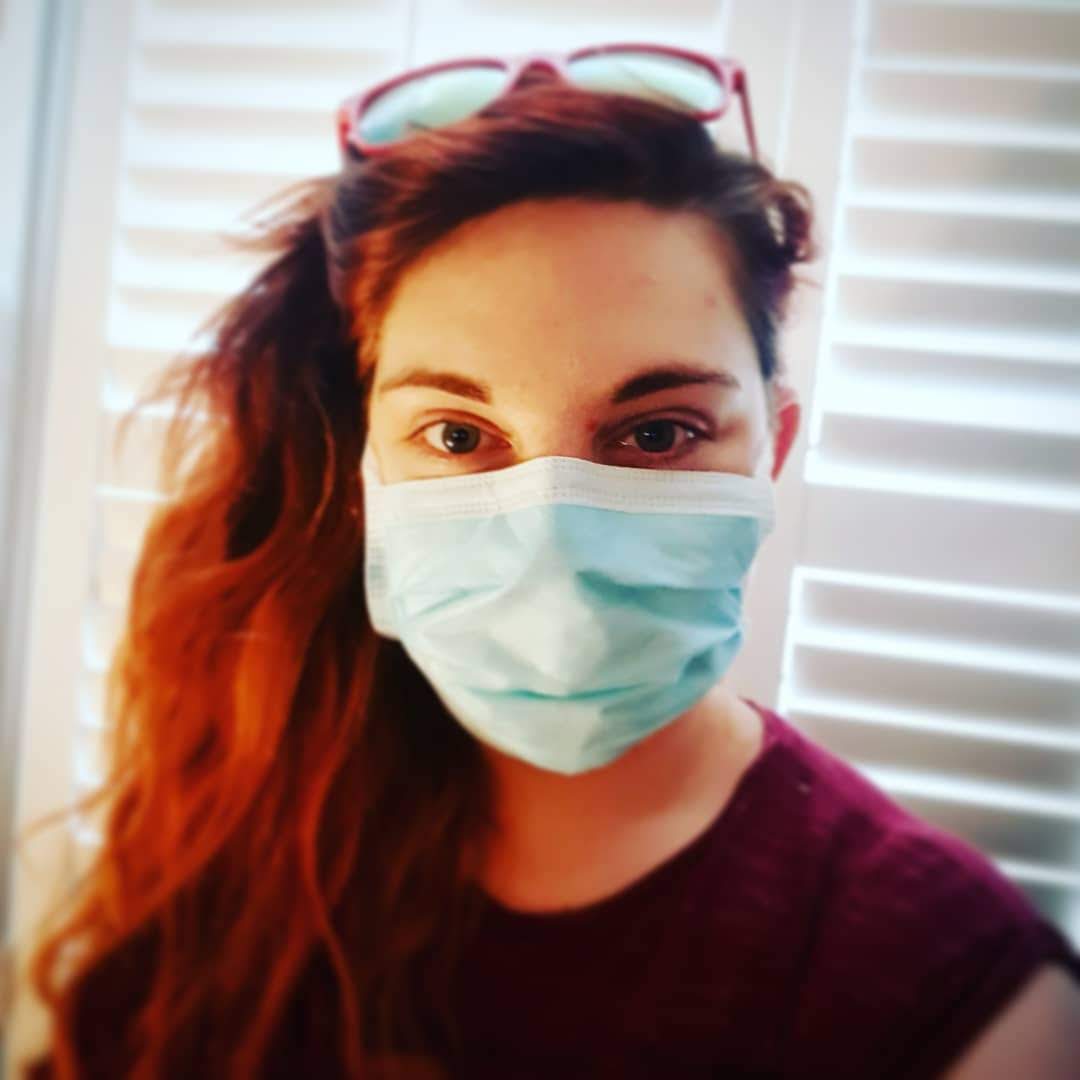 During lock down I have been lucky enough to be able to work from home, but I'm used to working in an office with several other people plus lots of visitors popping in and out, so I am used to quite a loud working environment. However, WFH is usually a rather quiet venture.
To make working at home easier to adjust to I started off having the radio on during my work day but when I changed households and moved to London (don't worry I isolated beforehand, moved by car so was just me, made all the necessary precautions and checks before moving and changed households for good reason) I was reminded again of the joy of podcasts by one of my new housemates.
I remember I used to listen to podcasts on my bus rides to work when I lived in Gloucester and had nearly an hour commute to and from work each day, but I stopped listening to them and never got back into it for some reason, until now.
I have several podcasts that I am catching up on and a few newly created ones on my current list of what to listen to but they have all helped me get through my work days and the craziness that is life in lock down, so I thought if sharing my list can help others that is exactly what I shall do.
So without further ado here is my list of 5 podcasts and a little bio for each (not sure what channels these all use btw, I just use Spotify for my podcast listenings) :
1- Potterless – This has to be top of my list because I managed to binge over 100 episodes within 2 months, I was hooked instantly and I recommend it to everyone, whether you've never read the books or you've read them every year since they came out.
This podcast started in 2016, and began as a podcast about what it is like starting to read the Harry Potter book series for the first time as an adult. The host Mike Schubert (don't forget the c or he will get mad) had very little knowledge of the series other than a few spoilers via Tumblr memes and had seen a couple of the earlier movies (if you listen to his episode 0 though even the knowledge he thinks he has is mostly wrong…).
He has guests on each episode, during the book episodes it was always people who had read the books as a child and mostly had deep connections with the series. The podcast started off biweekly but now has a new post every Monday, this American host started off 'dunking' on the books but gradually grows to love the series (apart from Quidditch) and especially when characters get sassy.
The series has finished covering all of the books now and Mike has since moved onto the films, deleted scenes and now other Harry Potter projects such as The Cursed Child and A Very Potter Musical. Social media links, merch store and everything Potterless related can be found via their website.
2- It only took the apocalypse – One of my friends from uni started a podcast during lock down after one of our university musical theatre group Curtain Call Zoom reunions . This is a weekly podcast posted every Monday with a different guest and new topics to discuss each time. He is already on episode 10 and there are so many more people he wants to get on, maybe even little old me might make an appearance somewhere down the line 😉
I've loved listening to his chats with some of our mutual friends as well as those I have never met, I'm loving the weekly feature 'what's askin for a Baskin'. The podcast is mostly listening to a couple of friends having a catch up and a chat, and it is lovely to listen to. It also helps that he has a fab welsh accent.
As far as I'm aware atm there is only a Facebook group but I am sure there will be even more to look into soon.
3- Because lets be real – After our reunion zoom call with several Curtain Call members not only did Martyn decide to start a podcast but a few of the girls decided to start a group podcast of their own as well. The podcast only launched July 3rd but I love it already! I didn't realise how much I missed these amazing women until hearing there voices for a few hours each episode. 4 episodes are out for you to listen to already and there will be more each week. Check out the episodes, their website (which includes their blogs as well) and their Instagram 🙂
4- Happy Place – This is the podcast that Fearne Cotton does which I listened to almost religiously for the few months I got into podcasts the first time around. It's really interesting to hear everyone's stories and their views on mental health. I haven't started listening to these constantly again yet just because I was listening to other podcasts and then I take a break to get back into radio and new music then go back to podcasts but I've listened to the odd one here and there.
5- Rupaul: Whats the Tee with Michelle Visage – I have been obsessed with Rupaul's Drag Race since I started watching it a couple of years ago (I started very late in the game I know but I have definitely made up for it since), so I thought I should start listening to this podcast, but I haven't managed to listen to many of these yet.
The fact I have only been listening to podcasts for the last 10 weeks I think I've managed to get through a lot of episodes, especially as most of them are around an hour long, but I am loving this new found work companion.
What podcasts do you listen to? Have you listened to any of these? Would you give me any other recommendations? Let me know in the comments.
Until next time, stay safe, and TTFN.
As always please like, comment, share and subscribe to my blog and social media channels 🙂