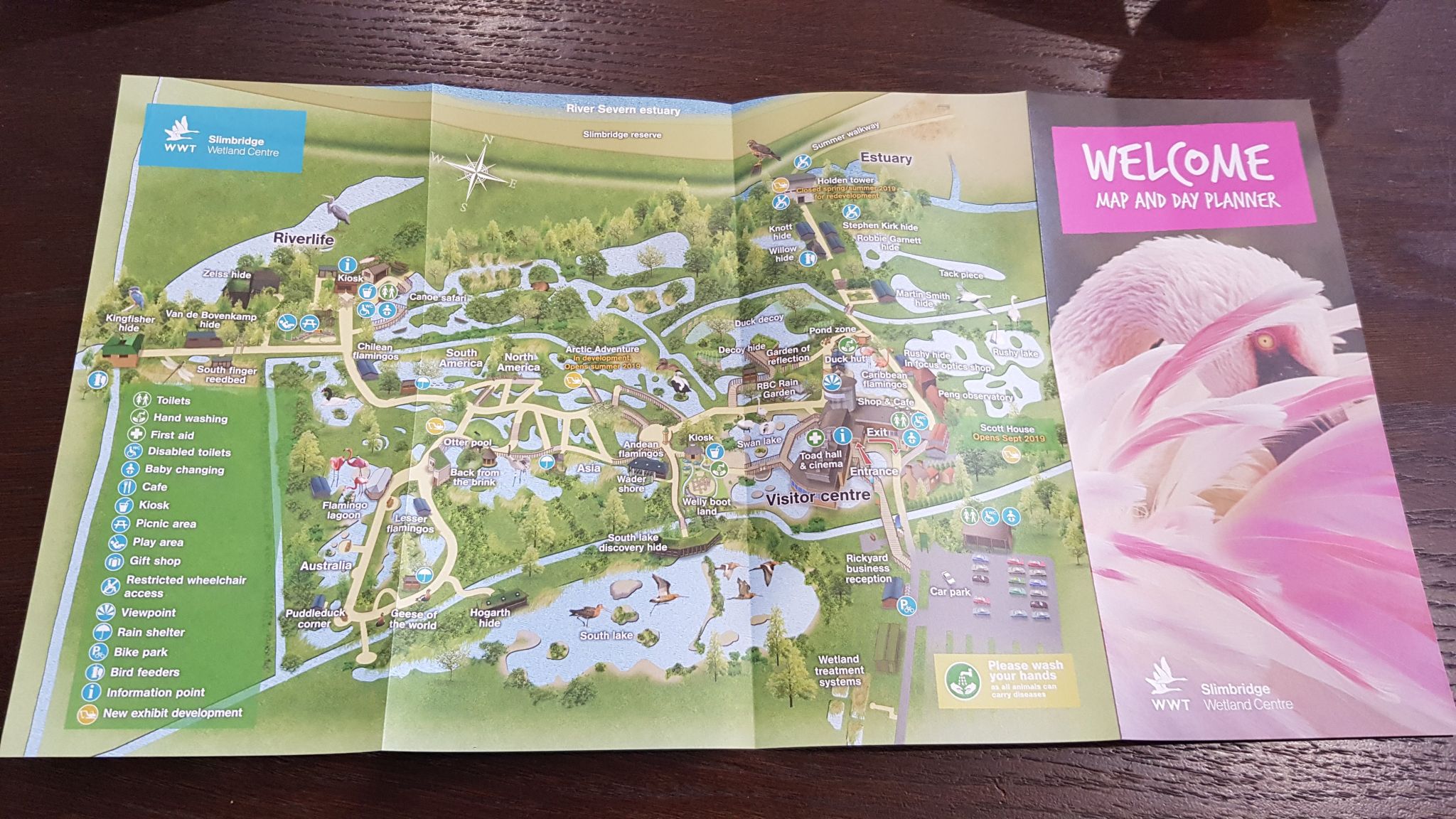 As the summer holidays have officially started and schools have closed I thought it might be useful to give you a few ideas of places to go for day trips. Last year I wrote a post about the Cwmbran Boating lake which is a lovely place to go, today is the time for me to shine the light on Slimbridge Wetland Centre.
Slimbridge is a little out of the way but is easy enough to get to via the M5 between Gloucester and Bristol, full directions can be found on their website but it is quite well signposted once you get near anyway. It's through a village and has a few bumpy, winding country roads along the way but it is definitely worth the journey.
The prices aren't too bad, there are a lot of other places you could go tat charge a lot more, considering how much there is to see and how much space the centre covers it's quite reasonable, there is also a café which does delicious food and drink if you wanted to make a whole day of it (I would recommend doing so, it takes a while to get around it all). If you're taking young children you might like to know they have a great splash zone- I recommend taking wellies and maybe a change of clothes for them- you can also book to have childrens parties or even hire it out for other events too.

The Slimbridge location is quite large and there are multiple different zones as you go around, there are SO many kinds of birds, some just wandering around, some in the lakes/ponds as you go by, there are multiple kinds of flamingos, a family of otters, dragonflies, different species of plants and reeds, viewing platforms, hides, as I mentioned there is also a splash zone and a café, there is a gift shop too so you can take home a souvenir or buy gifts for others on your way out.
If you're not in the Gloucestershire area they also have other wetland centres across the UK. Visit their website to find out more, they are also on Instagram, Twitter, Facebook and YouTube if you wanted to check out their social media 🙂
Until next time, TTFN.
Have you been to any of the WWT sites? Which is your favourite section to visit?
If you liked this post please like, comment and/or share, subscribe to my page to be the first to see my new content each week. If there's any places you'd like me to review or any posts you'd like to see me do le me know, I'm always looking for collaboration opportunities as well so if you fancy teaming up let me know.