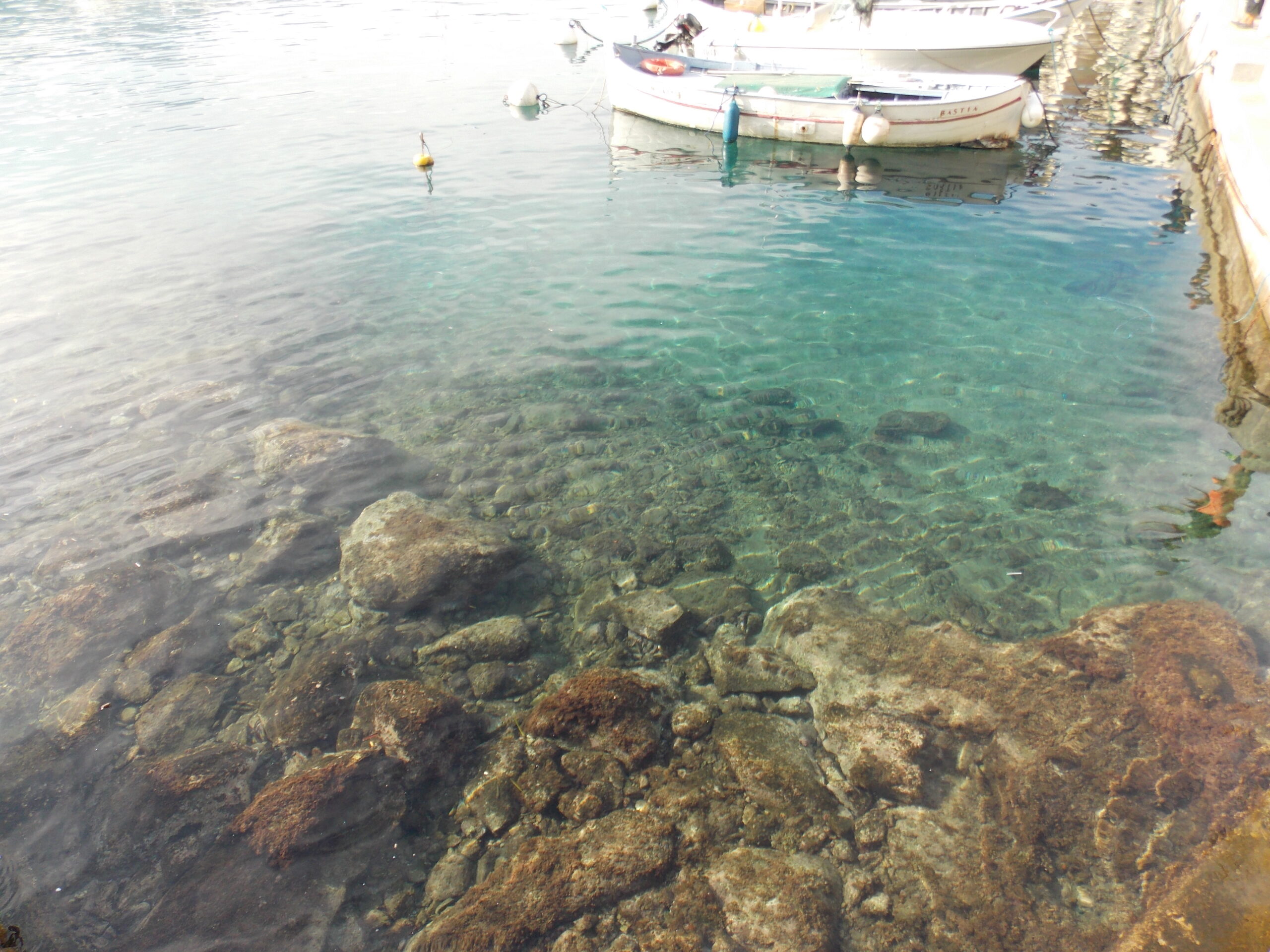 We woke up bright and early, got ready, had our fill of breakfast and then joined the queue to get onto a smaller boat to take us to our first stop of the week-Calvi.
Calvi is quite a small town, on the coast of Corsica, famed for its crescent shaped bay, beaches, cobbled streets and citadel. As Calvi is a small place we managed to explore all the main parts within the morning, if I remember correctly we got there around 9/10am and we were back on the ship around 3pm and we'd gone around most of it at a leisurely pace. We didn't go into the residential looking sections and we didn't stop for a meal by the habour so you could spend a lot longer there if you wanted to but we'd been walking for quite some time and wanted to just sit and relax and a view such as this was the perfect setting.
It was a lovely place, very quaint with a lot of history and architecture, I took so many photos of everything. We pulled up at the harbour, took some arrival photos and then headed around towards the sandy beach part first, we walked along on the sand for a bit before Jac said he wanted to go in, so Jac went swimming in the sea (mum and I weren't quite so brave), it was a lovely sunny day but the water was freezing! Don't know how Jac coped for so long, we ended up having to almost drag him out of the sea as he was having so much fun and had obviously got used to the temperature.
After Jac had dried off and changed out of his trunks into his normal clothes we headed into the streets of Calvi with its various cafes, restaurants, souvenir shops and religious buildings, we wandered around for hours! There were so many plaques, statues and memorials dotted about. As we were wandering about the main part of Calvi we found a lovely church which we went inside, saw signs to say photography was permitted so took several photos of it all, as long as you were respectful of the building and were in appropriate clothing you could roam freely around most of the areas we went to over the week. Everywhere was quite relaxed, we already knew about the covering shoulders rules and such before we went so always went out with something to cover ourselves if we needed to.
We slowly made our way through the streets up to the top of the hill which is the main part we saw as we came into the area that morning. We walked to the top, explored the castle/ruins, found a newt hiding in one of the outer walls, looked out in all directions to see what else was about, had a mini picnic at the top, then walked a different way to get back down. We stopped off for ice cream (mum had frozen yogurt) which my mum ordered in French, went into several of the souvenir shops, bought a few bits and bobs and then decided to make our way back to the ship.
When the little boat had got us back on board we headed towards the lido deck as we knew it was around the right time for them to be putting out their afternoon tea which meant we could have scones with jam and cream which we'd missed the day before. It's sad to think we got excited over this but we did, we love a good cream tea in our family, and the amount of other treats and sandwiches and things which were laid alongside was amazing, there was so much choice which continued over the course of the week, the amount of options you had for every single meal was excellent, even Jac found something to eat every time, which is incredible because he is an extremely fussy eater.
After our little tea we wandered around the deck to take more photos then we stopped at the same area as yesterday, got a few deck chairs, got our cocktails, todays special was called 'Bramley Apple', Jac got back in the pool and then we watched as we sailed away from Calvi and watched the sun go down after a lovely day.
We went back to our room when it started to get a bit colder and Jac had got bored of the pool, went for showers, got changed and then back out for dinner and some more cocktails (we're not alcoholics I promise). We took part in a quiz we already knew we wouldn't win but gave it a go anyway. Ended the day with martinis then went to bed before our busiest day…
Until next time, TTFN.
Have you ever been to Calvi? What did you get up to? Did you venture any further? Let me know in the comments.
As usual feel free to like, comment, share, subscribe, follow my other social medias and message me if you want to collaborate.