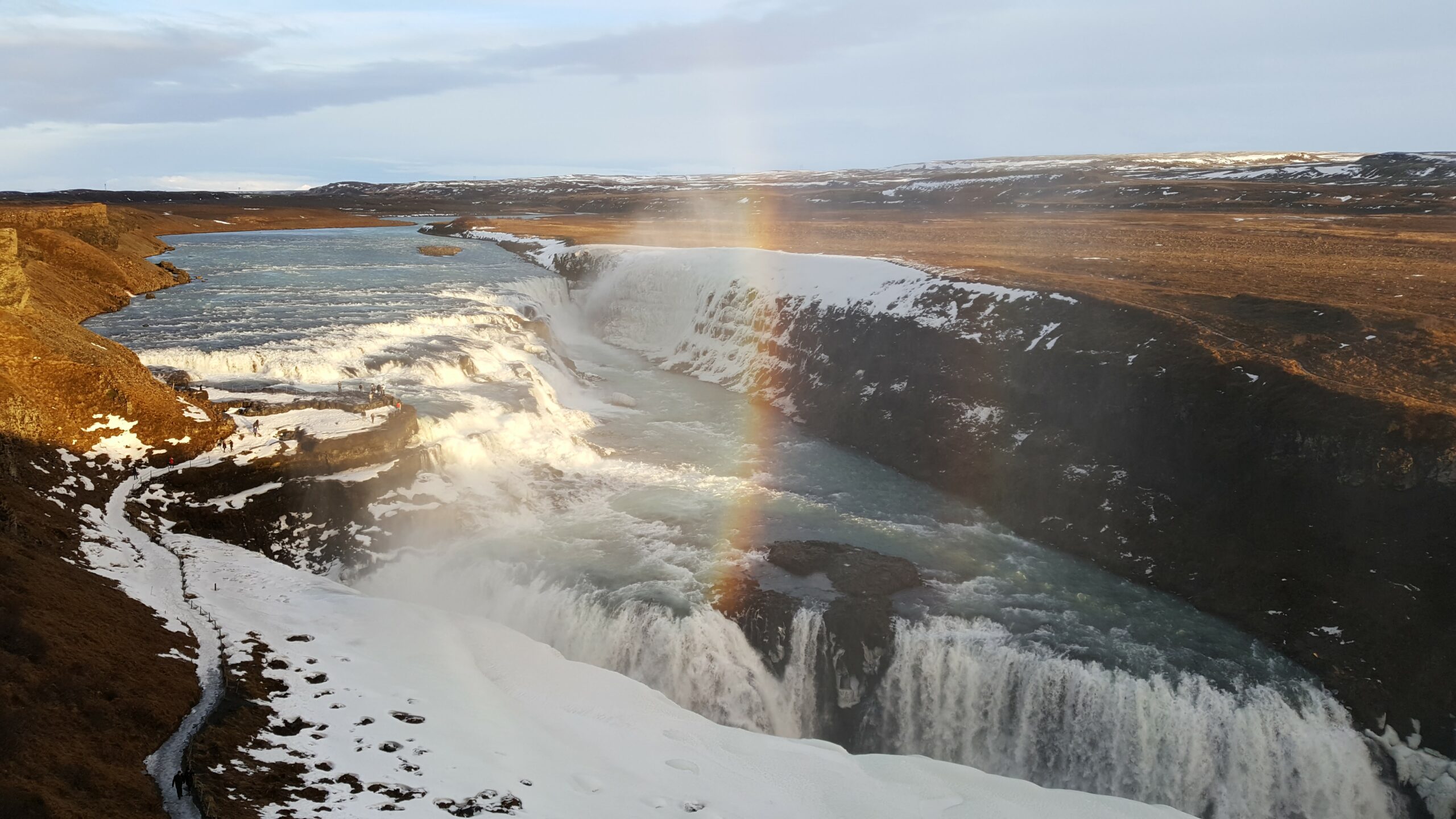 I was extremely lucky Christmas 2016, one of my gifts was to go on holiday with my boyfriend and his family for a week to Iceland!!! I know, what a xmas present, crazy huh? I was speechless.
We waited around a month for the holiday to come around and we were on a countdown for the last few weeks running up to January 31st, making sure we had all the things we needed, we all went out and bought walking boots, raincoats, new gloves etc I bought thermals, a hat and thicker scarf and we made sure we had as many different weather conditions and activities prepared for, all while I was flitting back and forth to London as I was still on my Fourth Monkey course at this point.
The day to fly nearly 1200 miles finally arrived. We had quite the to do list to get through between the 6 of us and only a week to do it so it was quite a jam-packed week but so worth it, also not as rushed as I thought it would be, and before we'd even left most of us had said we wanted to come back.
We were staying in a wooden cabin, well technically two of them, about an hours drive away from Reykjavik if I remember correctly. The smaller of the two cabins was a double bedroom, shower room and sauna, the main building had four bedrooms over two levels as it had a little annex type thing above the back of the cabin, a large kitchen, dining and living area, and outside we had a hot tub. We had two hired cars included in our xmas present package too and the two designated drivers did a LOT of miles to enable us to explore this beautiful area we were in. We saw the northern lights twice, craters and volcanoes, waterfalls, geysers, various stunning landscapes, went to a national park which Game of Thrones was partly filmed in, The Blue Lagoon and the Black beach.
Our first day consisted of journeying to Heathrow airport, relaxing in the lounge with our glasses of prosecco, getting on the flight, eating and drinking, arriving in Iceland, picking up the cars, trying to find our home for the week, food shopping, unpacking and then working out a rough plan for the next few days. Then that night we went outside and saw our first glimpse of Aurora Borealis aka the Northern Lights, it wasn't that clear on this evening as it was quite a cloudy night sky but was still amazing to be watching the natural phenomenon.
Our second day we woke up to discover everything covered in several inches of snow (even on the windowsill as we'd left the window open slightly overnight), we messed around in the snow for a bit then got ready for a day of exploring! Todays agenda was to go and see the geysers and Gullfoss.
We drove to see the geysers first, they are fascinating, we stayed there for ages, there are so many of them in one area, some tiny little holes of water bubbling away, a couple of large pools of water which were completely still, looked like a really cool cave to explore through the surface but when the water is around 80-100 degrees C I wouldn't recommend it… and then there was one almighty geyser right at the centre which spurted water every few minutes, sometimes it was an underwhelming little show other times it was several metres high. We took so many photos and videos of the place (we even came back to it after Gullfoss to see it explode a few more times), there was also a shop and café next to the area so the others stopped for some soup while Rob and I watched the geyser a little longer then we all got hot chocolates- it was so rich, one cup was definitely enough, it was almost to much for me and I have a very sweet and chocolate loving tooth.
We then headed to Gullfoss, a stunning place, another gift shop and café connected to it but mostly consisting of a massive waterfall which had a gorgeous rainbow over it the day we went as there was beautiful sunshine in a clear sky which blinded us while we took selfies with the beautiful scenery behind us. There is a walkway to go down closer but as it was icy it had been closed off (although a lot of people had climbed over the gate to risk it), the waterfall itself is actually in two parts, both together totalling a height of 31 metres, the Gullfoss gorge is approximately 2.5km long and up to 70 metres deep, formed in or soon after the Ice Age.
After a day of stunning views and a fair amount of driving it was time to drag our partially frozen, sodden-from-the-ice selves back to the cabin/s, have a lovely home cooked meal, mess about in the snow again and then get the quiz book out and various bags of crisps/bars of chocolate and relax in the warm before bed.
Day three we woke up and the snow was still there so we found a sledge in the laundry room next to the washer and dryer machines (also the room where we kept leaving our wet things that couldn't go in the dryer as it was really warm in there), wrapped up in all our layers then made snow angels, had a snowball fight or two, all had a few goes going down the hill we were on, took even more photos and videos and had a lot of laughs.
Todays main stop was Blue Lagoon. If you haven't heard of it its a natural geothermal seawater spa, a very popular tourist attraction, considered one of the wonders of the world and an extremely relaxing day out. Upon entry you are given a bracelet, this is used for entry and also how you purchase anything while you're in the water which you pay off as you leave. There is a bar within the pool which you can swim up to to get your drinks and a stand where they have two types of mud to use as face/body masks, the white silica one is free, the green one you pay for unless you have the upgraded ticket which includes this as well, a steam room and sauna. Inside the building there are changing rooms, showers, lockers, a café and shop as the Blue Lagoon have their own skin care range which you can also buy online.
Once we'd been there for several hours, tried both masks, bought drinks, had a few trips to the the steam and sauna rooms and had started to resemble dried up prunes from swimming/walking/standing around for so long we decided to call it a day, buy a bit of food and a drink on the way out as we felt quite dehydrated after being there for so long, paid for all of our bits and bobs and drove back.
During our evening of dinner, quizzes and snacks one of the others went out for a vape and thank goodness he did because while he was out there he saw the start of another light display, knocked on the door and we all got our shoes, coats, hats, gloves and scarves on and rushed out with our cameras. The sky was clearer tonight so we had a better view it was also so much brighter-it was magnificent- even managed to pick some of it up with my crappy phone camera, and we took even better photos using the long exposure and things with the others' more sophisticated camera equipment. Although it was amazing to see it the first time we'd seen it was slightly underwhelming  compared to today as it was so cloudy and didn't much resemble the impressive photos you find on all the holiday brochures. However, this one was the kind of one that gets into the magazines, there was green and purple lights, it went on for ages and it was moving around so much. It is such an incredible thing to see, definitely something I would recommend ticking off your bucket list. We stayed out and watched it for ages, Rob and I staying out the longest, it was amazing to see how it moved, changed colours, faded in and out at some points and it went on for ages, it was beautiful.
The second half of the holiday I will put in a separate blog as this one is getting a bit long now…
Until next time, TTFN.
Have you been to Iceland? What were your highlights? Any tips for others looking to go (specific companies to go through, airlines, places to go etc)? Let me know in the comments.
As usual feel free to like, comment, share, subscribe, follow my other social medias and message me if you want to collaborate.