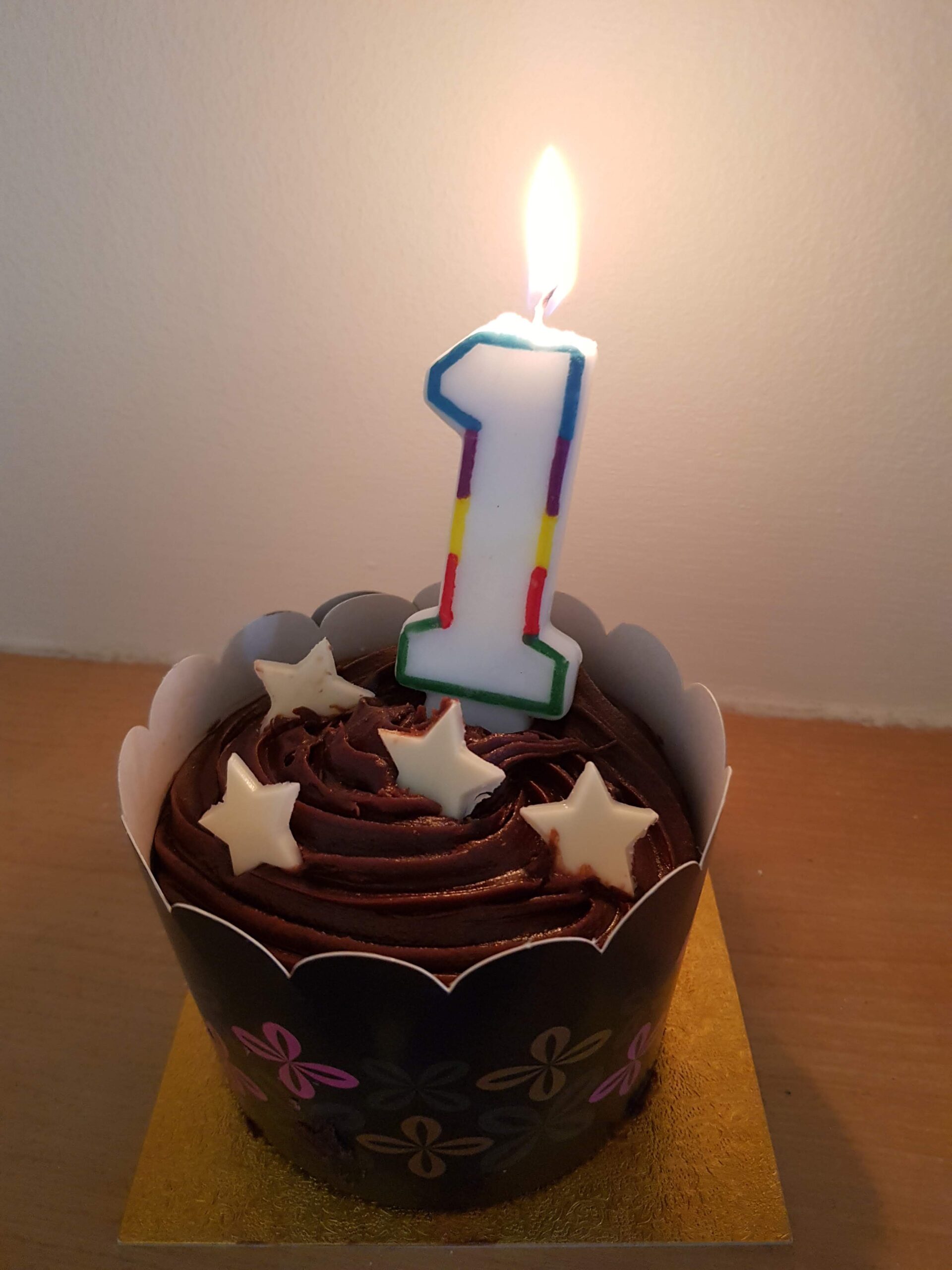 July 10th 2018 this blog turned one. I have been blogging for an entire year! CRAZY! The perfect excuse for cake…
Some of my favourite blog posts since I started writing have been the ones where I got to reminisce about my holidays and share my experiences with you all, which seems to be a mutual thing as they have had the most likes so far. The biggest responses have come from some of my Dubai posts (The Arrival, Fish are friends not food, Another Suitcase in Another Hall and Chillin' out), my All at Sea and Monte Carlo cruise posts, my first Iceland post and my Lake District post so it looks like I should do more travel related posts for you guys in the coming months- I have multiple planned already so phew.
I like writing about lots of different things, which is why I didn't start blogging until a few years later than intended, I wanted to pick a certain topic and I just couldn't choose which one, it also led to difficulty thinking of a name before deciding that my indecision and how I worry and overthink about everything would probably be what led to which topics I would be writing about, that I should just go with it, that a variety of topics may appeal to others as they do to me, and so this blog was born.
I have been doing courses and reading LOTS of articles about marketing, blogging, and vlogging. I'm hoping to use these new skills to increase my DA and how many people know about this blog (likes, comments and shares are always massively appreciated so thank you for all you've done so far) but also how to write better content for you all and to write about things that make you tick rather than just what I fancy writing about all the time.
I'm currently planning a whole new look for this blog which will then hopefully make it easier to navigate and find the articles/topics that interest you the most as atm I feel like a lot of them are getting lost amongst the other posts. I've also started looking into designing an official logo and getting more use out of my social media accounts- getting everything connected and putting them to better use. Everything is getting a makeover and I can't wait to see what you guys think!
Lots of changes are underway this month, not just the blog changes but I'm looking at moving house and changing a few things about myself too (dw I'm not talking surgery or anything drastic just a few things to help me feel more content with myself, my goals and current circumstances). Nothing set in concrete just yet but I'm sure I'll write a post when things have officially changed. I have lots of ideas for the next twelve months and have written a list of post ideas which will take me up until Jan 2019 so I am super excited about how this blog is going to evolve and by how many things I've been inspired to write about already, obviously I may not write the posts in the order I've planned to as things change and I'd like you guys to have a say in some of the topics I cover too – so send your ideas my way and I shall cover as many as possible as soon as possible 🙂
Happy 1st Birthday to indecisiveoverthinker.com, can't wait to see what will happen in the next few years and to get these new looks officially underway, feel free to get involved and share your thoughts with me.
Until next time, TTFN.
Any topics you'd like me to cover? Which posts were your favourites this year? Are you a blogger? Fancy getting together and writing a guest post or series? Let me know in the comments.
As usual feel free to like, comment, share, subscribe, follow my other social medias and message me if you want to collaborate.