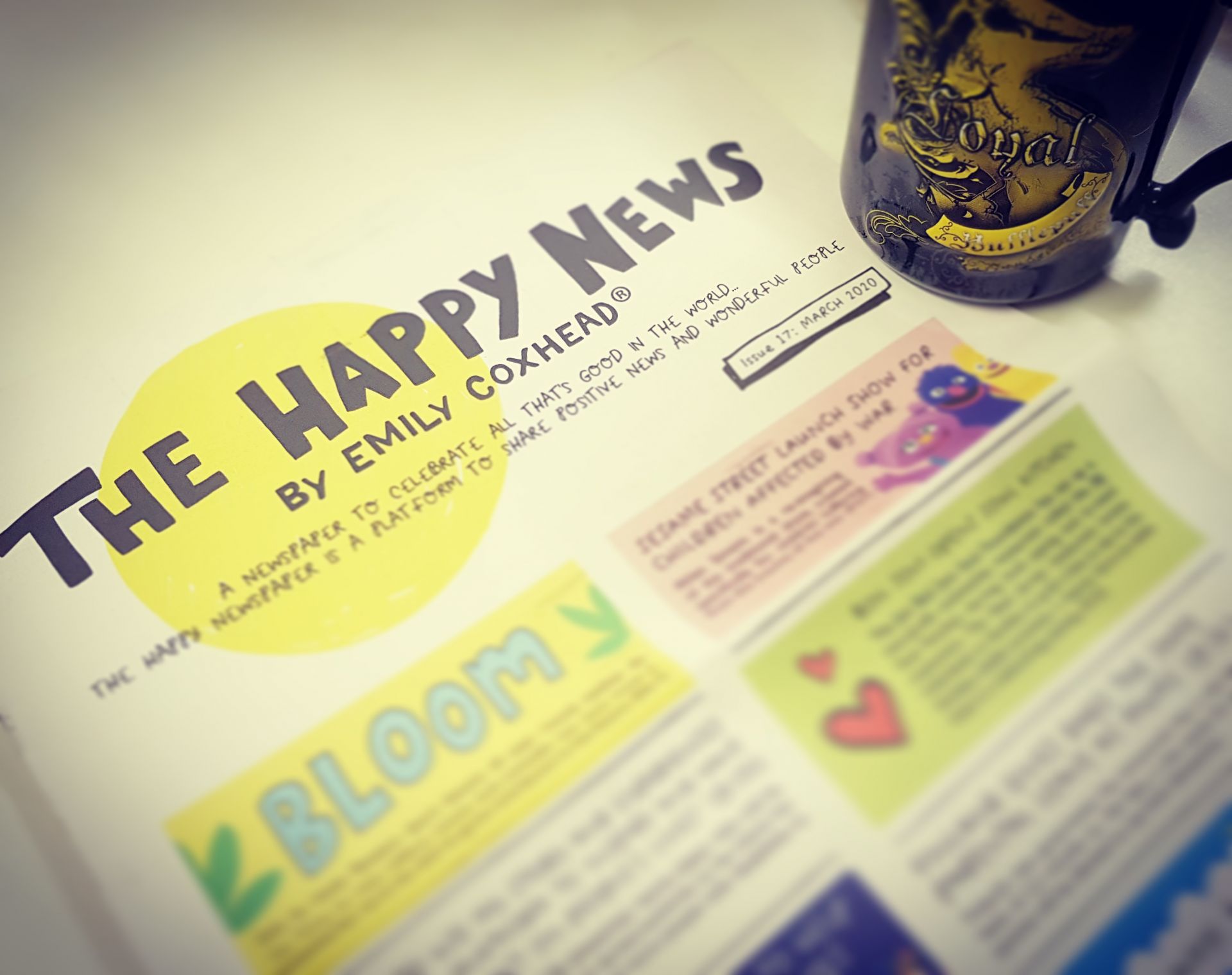 What an amazing human Emily Coxhead is to have come up with this venture!
A newspaper filled with nothing but good news.
Not even adverts block the goodness in this newspaper.
The 17th issue was released this year at the beginning of March and was the first copy I have of my own, my subscription is now up and running and I love the fact I will have such a burst of good news to look forward to in my life every few months.
As they are only sent out once a quarter you get 3 months of news in each issue so number 17 was December 2019- February 2020 and what a lot of content there is!
If you want to subscribe and get your own copy of The Happy News following this link.
If you can't wait for the next paper to come out you can also follow The Happy News on Facebook, Twitter and Instagram.
In the current climate of anxiety, uncertainty and fear having daily posts like these are a welcome change. I follow lots of other positive Instagram pages as well which I have previously written a post about- read it here.
Be kind.
Spread Happiness.
Look after each other.
Stay safe.
TTFN, Until next time.
As usual feel free to like, comment, share and subscribe to my social media channels 🙂