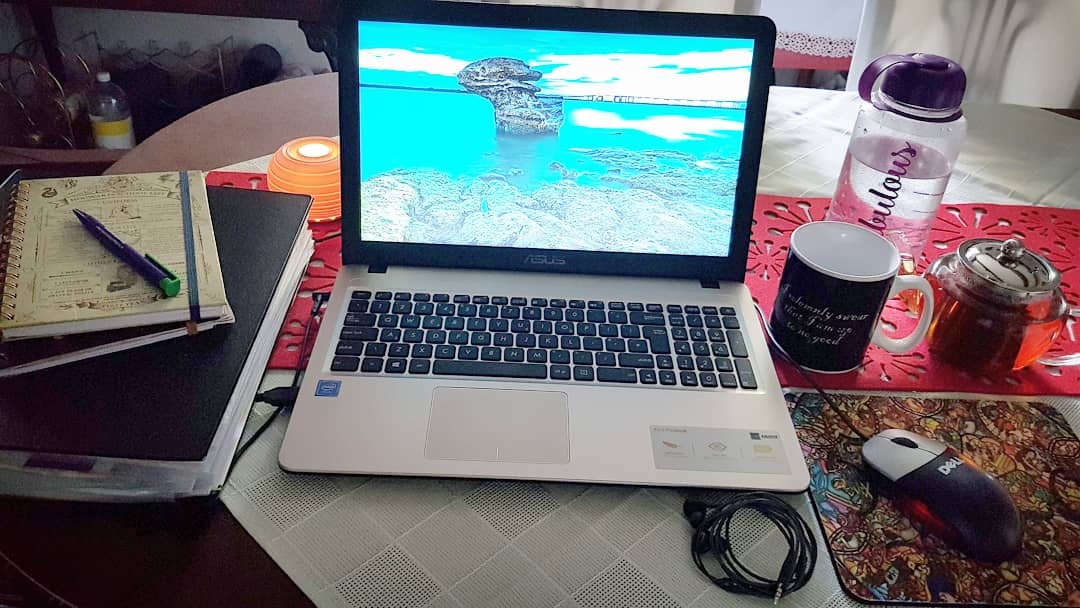 With all the changes that have been going on lately more and more people are starting to work from home (if they can).
For lots of us, including myself, it is a new way of working and something strange to get used to. We have had to establish new routines and new ways of doing things.
I have only been #WFH since Tuesday but I have already come up with a few things that have really helped my working day. Just in case you are having trouble adjusting I thought I would impart this newfound knowledge.
Without further ado then, my tips for keeping your sanity whilst working from home are as follows:
1- Get ready for your work day. Even though you are at home (and it is sooo tempting to stay in your pj's the whole time) getting dressed and doing your usual getting ready routine is a really good way of getting into your work mode.
2- Have breakfast. Even if you usually didn't take the time to eat breakfast before, because you don't have to commute as far to work you can use this extra time to make and eat a lovely, delicious breakfast- bonus points if it's healthy!
3- Set up a work area. If you have the ability to, set up a work space in a different room to your bedroom and living room. Being able to have a separate area to relax in before and after work will help you be able to switch off at the end of your working day.
4- Plan for each day. To help with motivation and focus make a plan for each day, or at least write a to do list.
5- Take regular breaks. Make sure you are not just sitting in front of your screens for the full work day. Get up and stretch your legs, blink so your eyes don't get too dry and step away from your screens at least every couple of hours.
6- Stay hydrated. Water, juice, squash, tea, coffee etc etc etc just make sure you don't dehydrate. Also getting up to refill a water bottle or make a cup of tea is a way of getting away from your screen for a bit, bonus 🙂
7- Play music or have the TV on in the background. I always make sure I have Spotify or BBC sounds on in the background when I'm working but having a film or the TV on would work too as long as it's not too distracting for you.
8- Stay in touch with your colleagues. Each day my work team and I have been having a video call on Zoom to check in with each other but also so that we actually see other humans during these strange and rather lonely days.
9- Don't put too much pressure on yourself. With everything that is going on at the moment and all the changes to our daily lives it is not surprising that people are feeling more stressed and anxious so allow yourself to feel that way but just try not to be overwhelmed by it all. Be productive but don't put too many things on your plan/to do list and don't exhaust yourself, you need balance.
10- Allow for winding down time afterwards. If you commute to and from work, the journey home gives you a chance to unwind and shake off your work day. If you work from home you need to be able to unwind in some way too. Take some time to center yourself, unwind and then go into your evening routines and self care habits you have on your normal work days.
What do you think of my top 10? Would you recommend anything different? If you are newly working from home, how are you finding it? Let me know.
Until next time, TTFN.
As always please like, comment, share and subscribe to my social media channels 🙂