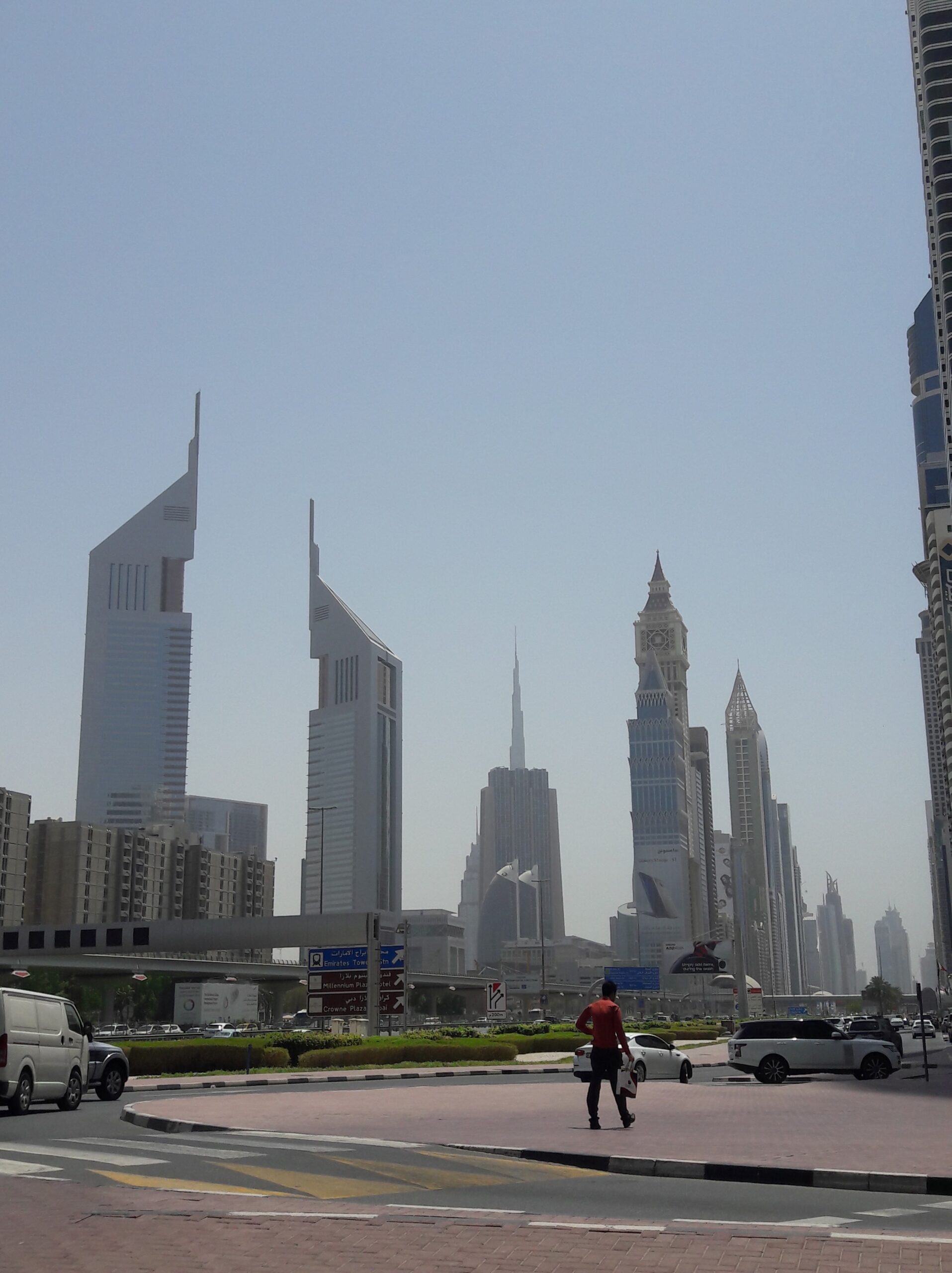 I can't believe that this time last year my boyfriend Rob and I had just returned from our first holiday together, and what an amazing holiday it turned out to be…
We went to Dubai 19th-27th August 2016, we booked to stay in three different hotels so we could explore three different bubbles of Dubai, I had never been before but Rob had so he ended up taking on the role of my tour guide, telling me bits and bobs about the buildings, the areas, the culture and pointing things out to me as we explored the various places which was massively appreciated, especially as I am easily lost, having a human compass/map for a boyfriend is extremely useful.
Before we went we searched through various websites and decided on a few main things we'd really like to do (as well as several things which we couldn't quite afford at the time so will definitely have to go back, what a shame) and came up with a rough itinerary to satisfy my need for planning and organisation but thought we'd wing it the rest of the time so we weren't restricted by our own plans, so with our bookings, planning and packing finished it was time to begin my usual countdown until our holiday.
Time went quickly as per usual and before I knew it I was being waved off by my nanny at the train station and was beginning my journey to the airport. I left from Weymouth as I had been at my cousin Natalie's wedding the day before and had stayed in a room with my nanny which happened to be right outside the train station which was extremely helpful, it was a stunning day for the celebrations; gorgeous bride, handsome groom, lovely ceremony, tasty food, toasts, dancing, and catch ups but I got extremely burned as I was too distracted by the events of the day to realise how hot I was getting (oops, luckily I had packed suncream and aftersun in my bag already anyway), got on my train to Woking then onto a bus to take me to Heathrow, Rob bused it straight from Gloucester and we met at Heathrow.
As we had a later flight we had a while to mooch around before we could even check in (my mistrust in public transport, the possibility for delays and my paranoia that we'd miss our flight meant we'd booked quite early buses just to be safe) so we stopped for a brunch-y snack in a cafe and then found charging stands to sort out our phones and laptops while we waited. When the time came we did the usual check in, sorted our bags and went through security. When we were through we had a look in a few of the stores as we found a Harry Potter shop and a Pandora store directly opposite each other –if I had the money they would have been extremely deadly but as I had to be sensible I spent nothing in the Harry Potter shop (shocking I know) but bought a charm for me, a charm for one of my best friends birthdays and a bracelet that my mummy had asked me to get for her- we had a look around the usual stands of alcohol, chocolate, perfumes, sunnies, touristy gifts etc too but didn't splurge our spending money just yet, then we went to have a 'proper' meal, couldn't decide where we wanted to go as there were so many options though so ended up in the 'Spoons', had a drink and some food then went to wait to board.
The flight was around 6/7 hours (if I remember correctly) so we managed to fit in a few films, snapped the occasional photo and enjoyed our in-flight meal and drinks. When we got into Dubai airport (7:15am local time) we made a beeline for the metro station, topped up our cards and hopped on the train which went pretty much directly to our first hotel, the exit of the metro was right outside the entrance to The Conrad so we didn't have to walk around in the boiling sun for too long-perfect. Our actual room wasn't ready when we arrived but they put us in a temporary room so we tried out the breakfast selection in the executive lounge as we were a little peckish, went back to the room so we could have a much needed power nap and showers before we went exploring, but what was meant to be a short nap ended up being us catching up on a lot of sleep… we ended up sleeping until 6pm…Oops. We went downstairs to check into our correct room then our holiday really began. I was really excited to get stuck in to my first experience of the place and Rob was very happy to be back but as it was nearly dinner time we headed to the hotel lounge, had some more food (we like our foods) and an alcoholic beverage or two, then made our way to the Dubai mall
-it is MASSIVE!!!
There's so many shops, it even has an aquarium inside it for goodness sake. I could have spent several days making my way round it, but the first thing on our itinerary was to walk straight through it to get to the Dubai Fountain at the other end to watch its display which was fantastic, it was a full on water display with lighting effects and a musical accompaniment (a similar kind of spectacle to the display in Las Vegas) but because we were out in Dubai's true weather it got quite hot and sticky so showers were in order, and after quite a long and busy week let alone day (even with our epic nap) an early-ish night was definitely needed, after going to look at the waterfall inside the mall and of course another trip to the lounge for snacks and drinks that is.
I shall tell you all about day two in my next blog, so…
Until next time, TTFN.
What have your airport experiences been like? Where do you like to fly from? Do you travel often? Let me know in the comments.
As usual feel free to like, comment, share, subscribe, follow my other social medias and message me if you want to collaborate.