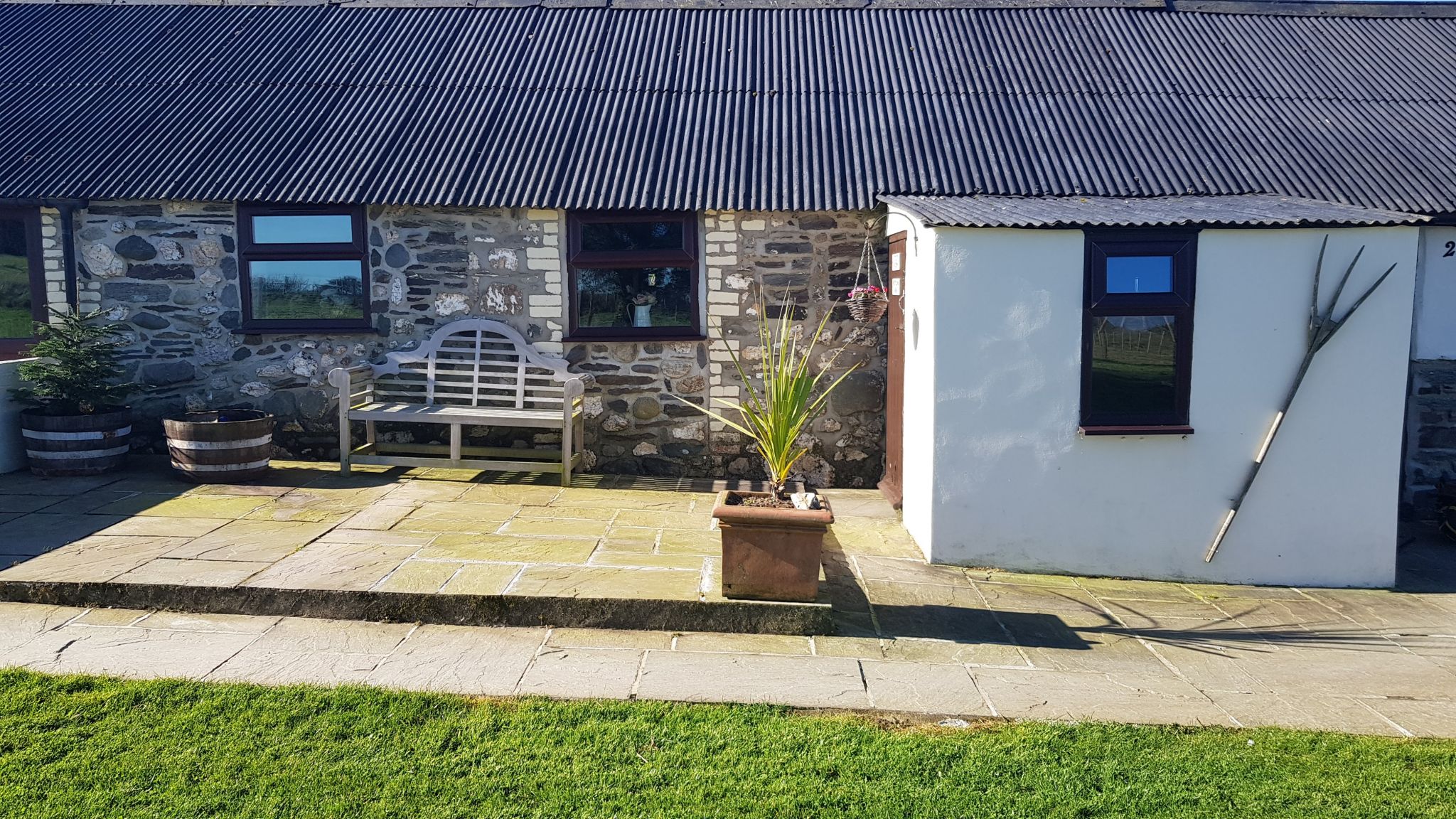 February 25th-March 1st 2019 I went away with my brother, mum and step dad. We went to Cardigan as my parents had previously stayed in a gorgeous cottage there but as it was during storm Deirdre they didn't get the full experience and wanted to go back, this time with me and my little brother in tow.
The place where we stayed in is run by a lovely family, Sharon welcomed us and she was so helpful whenever we asked her for information throughout the week, she gave us info and tips on the local area, what to do, where the best walking routes were etc. The website for the cottage is here but they also rent out another cottage and a couple of caravans too if the cottage we booked is full on the dates you want to use.
As my parents had gone there for a weekend previously we decided to go for the week this time- Monday to Friday. We took a leisurely drive up on the Monday morning, arrived around 3pm. Got welcomed by Sharon and saw that she had left a delicious sponge cake for us to help ourselves to (which gets several comments on the reviews). We each had a piece of cake with a cup of tea once we had unloaded the car and made the place our home away from home.
By the time we had driven up, unloaded the car, unpacked and had our tea and cake it was nearing dinner time so we decided that our first day in Cardigan would mostly be spent in the cottage relaxing but we did also go outside to watch the gorgeous sunset and to see the several horses which were in the field next to the cottage we were in. Today was my brothers turn to cook so we had spaghetti bolognese, enjoyed with a glass of white wine and followed by a film- Waterworld. There were a selection of DVD's in the cottage which we chose a couple over the week but we'd also brought a few of our own with us as well so lots of choice.
Day two (Tuesday) we had a bit of a lie in before breakfast and then decided as it was such gorgeous weather we should make the most of it and do a coastal walk, we took it at a slower pace than most and we were relishing every moment and taking a LOT of photos as we went. We stopped on a hill and ate the sandwiches and things we'd packed in our bags too which took time. Sharon had said the coastal walk is about a two hour round trip, ours took over 5 hours but as I said we did stop, took it slowly and we also got a little lost and ended up taking a longer way back which probably added an extra hour onto our journey time but it was such a lovely day and the sunshine did not stop at all for the whole day. Tonights cook was my mum, we had a roast dinner, another cheeky glass of white and finished the evening with a film, it was a late night after such a long day so my brother went to bed and me and my parents got to chose the film- Legend, it's an 18 so couldn't watch it when my brother was around as he's only 14.
Day three (Wednesday) was another glorious sunny day so we decided to go for another walk, on our walk around the coast the previous day we had spotted a hill we all wanted to concur but didn't have the energy to do both that and the walk home Tuesday so we walked to Mwnt in the afternoon, stopped off for some teas at the cafe then walked up the hill, knackering but totally worth it for the views from the top. I bumped into my secondary school drama teacher at the top too- it is definitely a small world after all- had a leisurely stroll back down stopping about half way for todays picnic and a non-alcoholic Kopparberg, walked the rest of the way down, went past the cafe (got ice creams) then went down the steps to the little beach and had a dip in the sea, feet only as it was absolutely freezing! My feet went numb after a few seconds in the water so didn't dare go in any further. I read a bit of my book while my brother played in the sea and my parents enjoyed the few moments of being able to sit still with no cares in the world. It was my step dads turn to cook, while he cooked steak and home made wedges my brother and I decorated some cookies and mum did her cross stitch. We enjoyed dinner with some red wine then watched tonights chosen film- The Huntsman: Winter's War. We then played a few rounds of exploding kittens when I also had another cheeky non-alcoholic kopparberg.
Day four (Thursday), our last full day here, we decided to go into the town of Cardigan and have a look around. As it's so close we watched Lord of the Rings- Fellowship of the Ring in the morning while eating breakfast before we headed out. When in Cardigan we went into the markets, antique shops, as always we had to stop for a coffee, we found a coffee #1 so had a drink and cake each-other than mum who is currently doing slimming world so has a lot more self control than the rest of us. After coffee we went into a few charity shops, an old fashioned sweet shop and bought a few souvenirs of our trip. We went back to the cottage for me to cook dinner and watched Lord of the Rings- Two Towers whilst the casserole, potatoes and veg cooked. Once we'd eaten we headed back into town to the cinema to watch Alita: Battle Angel. I really enjoyed it and the ending makes it look there will be a sequel to look forward to as well. Got back about 11pm so I read a bit more of my book then went to sleep.
Day five (Friday) we were up at 8:30am as we had to be out of the cottage by 10am today, we packed our things, put them in the car, triple checked we'd not left anything in the cottage, made sandwiches to have in the car on our way home and made our way home. As we were still in holiday mode we decided to visit a castle before we drove back to my parents house but as this post is getting a little long I will put that into a separate post for you 🙂
Can't believe how quickly the week went, always the way when you're on holiday I suppose. We went too early to be able to see Dolphins so we've decided to go back again to do a Dolphin boat trip as they are my mums favourite animals. It's such a beautiful part of the world, I would definitely recommend a visit.
The cottage that we specifically stayed in is on a farm, they have horses, dogs, pigs, sheep, goats and cats so if you're an animal lover that's a bonus, its an animal friendly holiday home too so if you have a dog they can enjoy the holiday with you which is quite rare nowadays. There's also parking, seating, a patio and recycling boxes outside the cottage. Inside there is two rooms, one room has a double bed the other has a double bed and sofa bed, the bathroom has a bath and shower, the kitchen has an oven, hobs, microwave, pots, pans, crockery and glassware. The living room has it's own fire which is so nice to cosy up around of an evening, we did this every night while we watched our films. The only thing it doesn't have which I would have liked is Wi-Fi and the area that it's in has very little phone signal either so if you need access to that you'd need to provide that yourself or keep going inland for signal. However if you want the time away and to not be disturbed it is the perfect excuse. It is a perfect getaway home away from home with all the little features you need as long as you don't need the communication side of things.
All in all I would thoroughly recommend this place, I have no been endorsed for this or anything, it was a holiday my family happened to take but it was nice I wanted to put it out there. I have included links to further info, reviews and to book. They are also on Facebook and Twitter if you have been and want to spread the word, you can also review them on yell too.
Until next time, TTFN
Have you been to Cardigan? Did you stay in the Byre Cottages? What did you think? Let me know in the comments.
As usual feel free to like, comment, share, subscribe, follow my other social medias and message me if you want to collaborate.