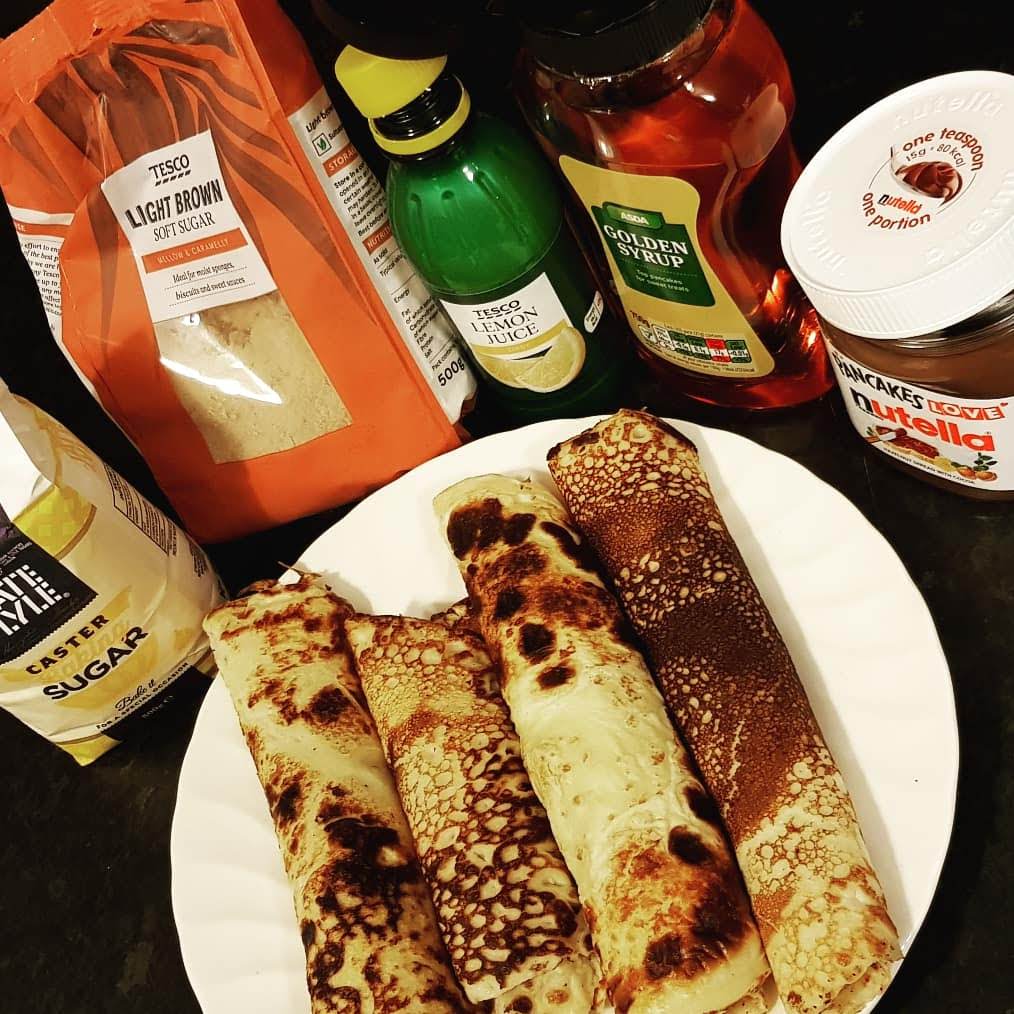 Pancake day is always a great day for me, I love the novelty of flipping them and trying out various toppings. This year I went for purely sweet ones (making the most of my last day of chocolate), I had two nutella pancakes, one with lemon and brown sugar and one with treacle, was meant to have ice cream with it as well but I had forgotten to buy any… All were very tasty and enjoyed with a cup of tea whilst watching Netflix after a very productive day.
Once pancake day is over lent begins. No matter if you are a religious person or not a lot of people take part in lent, not necessarily the repentance, prayers and reflection which symbolise Jesus' test over temptation whilst walking through the desert after being baptised, but the giving up something for 40 days and nights seems to be quite a wide spread time of self denial, we try to resist temptation just like Jesus did with Satan, we just have different forms of temptation.
In previous years I have given up various things, during university one of my flatmates and I gave up pretty much anything considered unhealthy (alcohol, crisps, chocolate, cakes, biscuits, anything with high sugar levels and she gave up smoking as well whereas I'm not a smoker so that element was really easy for me), that year was difficult, as it was during uni and we were both active members of multiple societies that would go on a weekly pub crawl, and many of our friends had birthday celebrations over the period. However, going out and just drinking water, fruit shoots and J2O's was quite amusing and not having the hangovers was fab! Also managed to loose a fair bit of weight until we went back to our normal schedules.
The most common things to give up over the period of lent nowadays seem to be social media, chocolate, alcohol and smoking. This year I have decided to give up crisps and fizzy drinks, two of my snacking weaknesses, whenever I sit down to watch a film/TV series especially when I have company there is usually a bag of snacks and cans of coke/fanta involved so this habit is something I need to not be tempted by until Easter… wish me luck.
Hopefully these days will become a great way of getting out of negative habits and create some healthier ones in their place. Whether or not you are religious you could use this time to reflect, meditate, start new things as well as deny the things you are giving up.
Until next time, TTFN
Are you giving up anything for lent this year? What are you giving up? Are you religious/spiritual or do you just practice the self denial element? Let me know in the comments.
As usual feel free to like, comment, share, subscribe, follow my other social medias and message me if you want to collaborate.