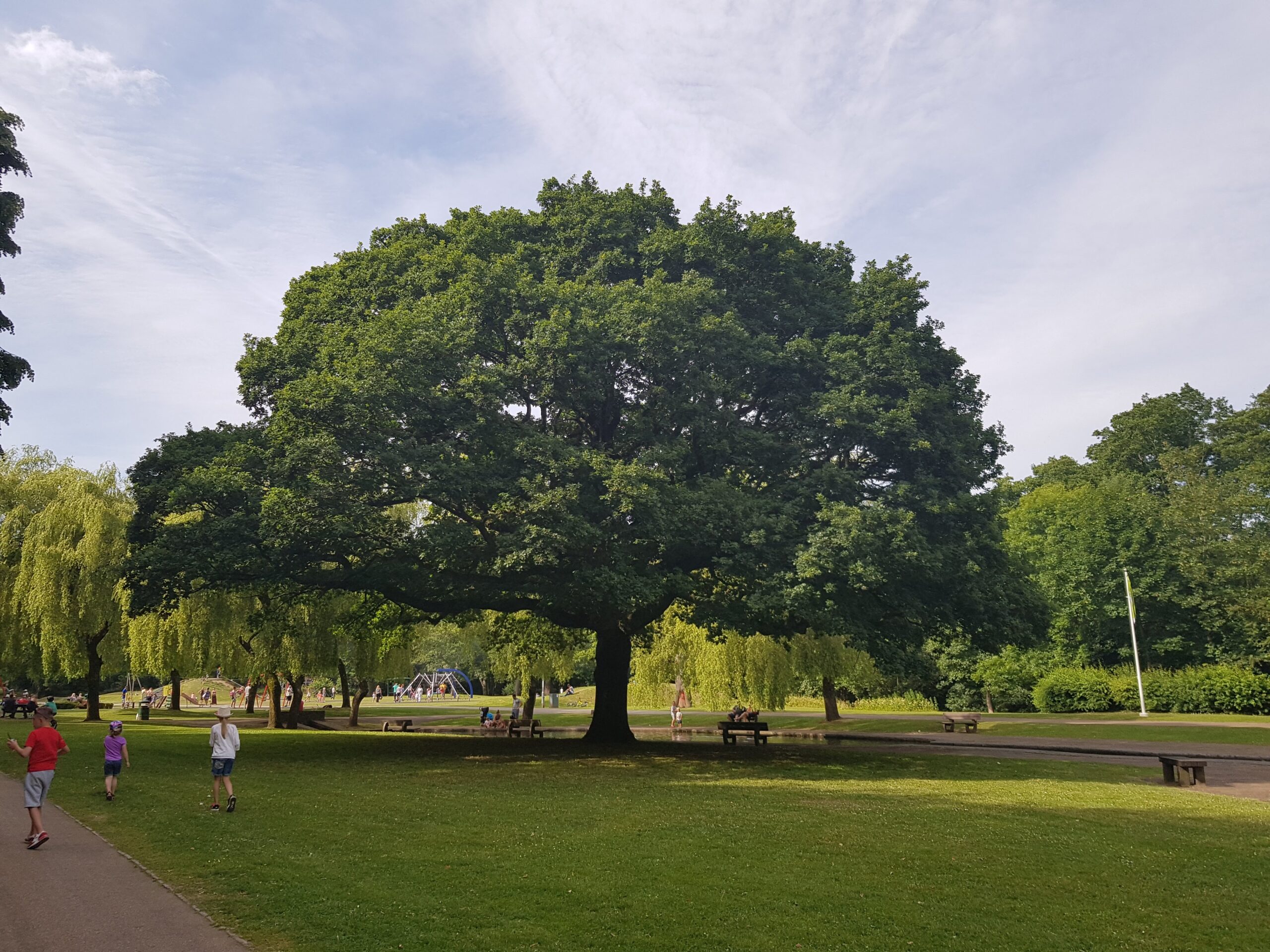 If you fancy a day out with the family and are close to (or happy to drive to) Cwmbran, Wales there is a lovely boat park you could go to.
It has free parking, a boating lake with swans, ducks and other animals that you can row around in, a smaller lake with pedal boats which looked a perfect fit for a parent and child to sit in (looking online I think these were parts of the new renovations), there is a park, a field, a river which has a few places to sit and maybe have a picnic along it, there is a walk around the lake, various places to sit, picnic tables, toilet facilities and there is also a café so you can get your teas, coffees, ice creams etc.
I went there with my mum, step dad and brother recently, it was a boiling hot day so after we parked up our first stop was for ice creams. Once we'd eaten our ice creams and cleaned up (very hot day=ice cream everywhere) we walked around the lake passing the penguin bin and the tree where people have left handmade things and messages to loved ones on the branches, headed down to the river where we sat and watched a couple of robins flying and hopping over the rocks, a dragonfly zipping around and saw a fish keep jumping up to catch flies, we also had a mini picnic (we had bottles of water, olives and packs of crisps).
When our bums started to go numb from sitting on stones we decided to continue walking around the lake. I walked with my brother taking photos of the lake, ducks and birds and he gave me a daisy to put in my hair. Once we'd caught up with our mum and step dad we found a section of grass just before the park and played boules, we played a few games and each managed to win at least one, then because it was late in the day we decided to head home. Sadly didn't use either of the boating lakes or explore the park but it's a beautiful place and I would have easily spent hours there if we'd have had the time! Definitely somewhere we will be returning to.
Don't just take my word for it though, have a read through of these articles I found, one from Netmums the other from Cwmbran Life, or the tripadvisor review, I also have some photos for you to see it for yourself too.
Hope you're managing to enjoy this summer heat wave and not just getting the negative side effects of this weather. Keep topping up that sun cream to avoid looking like a lobster. Put your shades on, get out those summer outfits, soak up this rare extended British summer and enjoy the rainy spells and cool breezes when we do get them.
Until next time, TTFN.
Have you been to the Cwmbran Boating Lake? What did you think? Do you have any day trips planned for the summer? Let me know in the comments.
As usual feel free to like, comment, share, subscribe, follow my other social medias and message me if you want to collaborate.