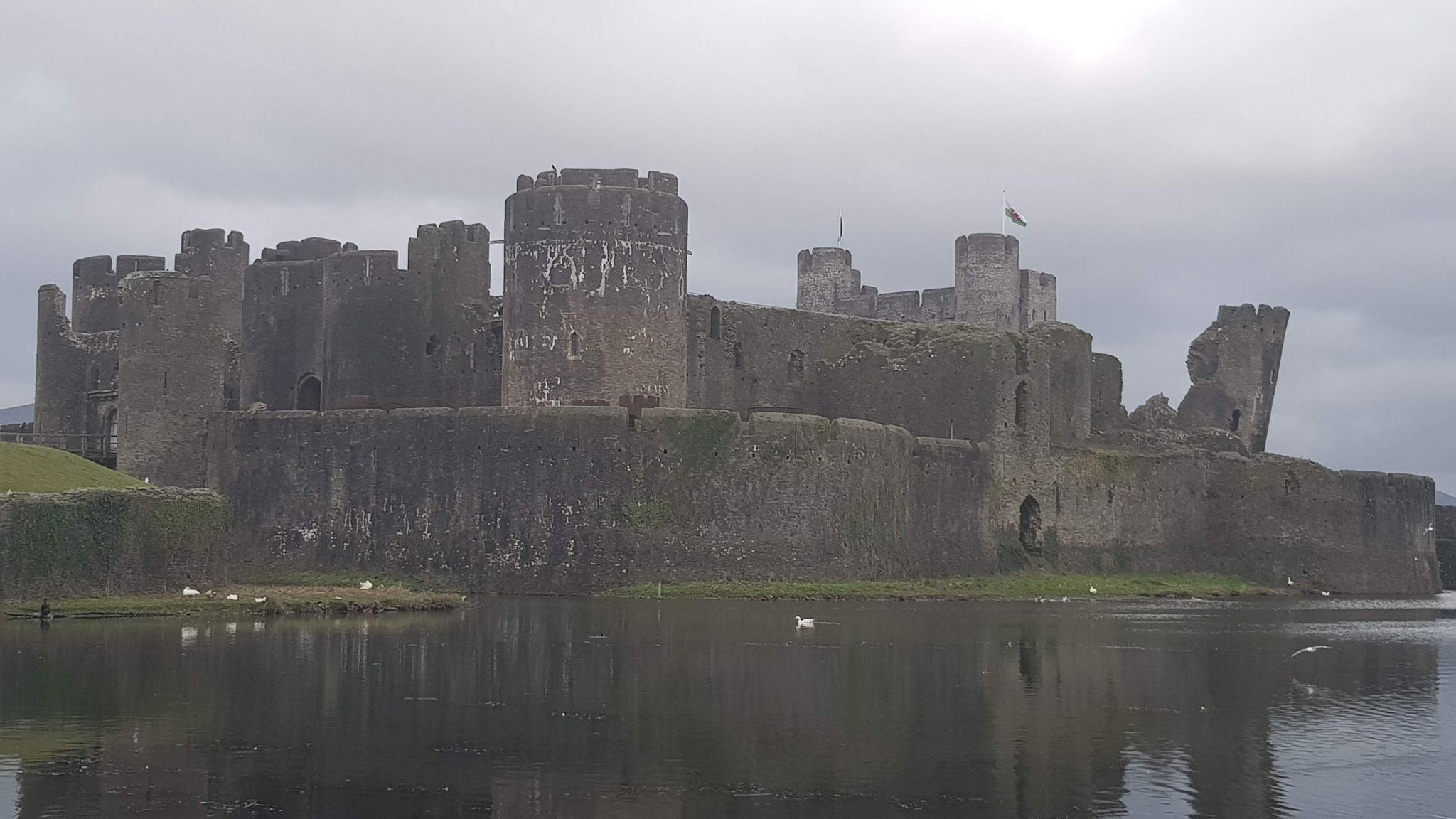 St David's Day 2019, as we (me, my parents and not-so-little brother) were on our way back from 5 days in Cardigan we thought we wold celebrate by visiting a castle on the way back. Initially we attempted to look around Castle Coch but as it was St David's Day (and they'd had some repair work so had limited parking) they were only accepting people who had pre-booked tickets, so we drove around to Caerphilly Castle instead.
We were all so glad we did, it is a lovely little bubble which I think we'd all be happy to go back to, we didn't manage to see much of Caerphilly itself but what we did see we liked. It is also the largest castle in Wales and the second largest in Britain. We spent hours going around it, and also bought a few little bits in the gift shop.
The castle itself has a lot of interactive elements added so if you have young children they will be just as entertained as the history nerds relishing in the physical castle itself. There is a maze- unfortunately this was closed when we visited- there are videos, tasks, games, information boards, displays, story telling and even some dragons.
As it is such a large castle there is a lot to explore and there is plenty of room for kids to run around and there are a few seating areas too so we took advantage of this and had a little picnic. There are sometimes events on in the halls and other stalls selling items as well as the shop by the entrance, there was a food fayre when we went but it wasn't advertised clearly and we didn't realise until they were packing up which was a shame.
After going around the castle for a few hours, looking in all the rooms, climbing up and down all the stairs- definitely got our steps in that day!- we went into the shop and I bought some cherry bakewell flavoured fudge and a set of four Welsh miniature bottles; Five vodka, Brecon gin, Penderyn whiskey and Merlyn cream liqueur. I haven't tried any of them yet as the set looks too good but I think I will treat myself to a tipple soon.
Our next stop, as it was late in the afternoon at this point, was a local café. We were going to initially just pop into greggs for takeaway drinks for the drive home but instead decided to treat ourselves. The café is just down the path from the castle, between Greggs and Halifax, it's called name, they have table service with the staff in traditional aprons and a lovely selection of drinks and cakes. My brother and I went for a slice of extremely rich chocolate cake with a lovely daffodil as decoration and a strawberry on the side, my parents and shared a pot of tea and my brother had a hot chocolate. It was so lovely to sit down, eat cake, drink tea and watch the sun set over Caerphilly castle. It was a fab end to our 'week' in Wales.
On our way back to the car we spotted a couple of tributes, there is a Tommy Cooper statue/ walk of fame and on the community centre (which we think/assume used to be a hospital of sorts due to its look) there was a silent silhouette of a nurse, one of the silhouettes the Royal British Legion launched to mark the final year of the World War One centenary.
It is such a nice place and I definitely want to go back and see more of the place. I had such a fab few days off work, was so lovely to be able to fully relax in such gorgeous weather and with such awesome views.
Until next time, TTFN.
Do you like going around castles? Have you been to Caerphilly? What did/do you think? Let me know in the comments.
As usual feel free to like, comment, share, subscribe, follow my other social medias and message me if you want to collaborate.