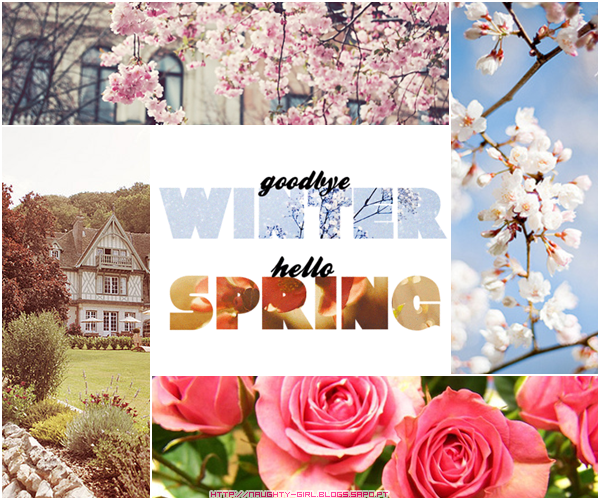 So March 20th 2018 is officially spring equinox (the first day of spring) and also 'International day of Happiness'- coincidence? I think not.
We have spent months almost freezing off our extremities no matter how many layers we're wearing, whilst battling the wind, rain, sleet and other bizarre UK winter weather combinations, we even got snow this year. However, we do get the solace (if we're lucky) of getting home, taking off our coats, scarves, gloves, earmuffs and putting our bags down, having a mug of tea/coffee (or hot chocolate with mini marshmallows and squirty cream for me), putting on the heating, snuggling under a blanket on the sofa and watching Netflix.
No matter how much I love autumn/winter colours, how magical everything looks in undisturbed snow, the big woollen jumpers, huge mugs of hot beverages, getting together for Christmas and New Year celebrations, excuses for reunions, the Christmas markets and all the pretty fairy lights, and generally just snuggling under many layers and becoming a human cocoon, it is a lot nicer when I don't have to wrap up quite so much or get drenched standing waiting for the bus as often once spring has sprung.
Spring is the time for spring cleaning, new starts, seeing cute little lambs and chicks in shop windows everywhere you go as well as real lambs jumping around in fields, sunshine, rainbows, smiles, booking sun worshipping holidays, making plans to sit in the sun in a local beer garden to talk about crap, get your sunglasses on, more excuses to get outside and soak up that vitamin D (but caked in factor 50 so as not to end up impersonating a lobster if you're anything like me) and all sorts of things that make people happy.
Spring is the symbol of so many positive things and I plan to use this as motivation for an increase in my positive mental attitude which has seemed to have slowly been disappearing over the last few months. I have decided to use it as an excuse to start eating healthier, exercising and getting back into some good habits, starting some new projects as well as hopefully ploughing through my to do list which has been taking ages due to my lack of motivation to do anything other than sit on my sofa and stuff my face with whatever food is closest to me whilst watching a Netflix series or films.
This winter I have gone into a full on slump so I will be using the newly sunny skies (as I write this the sun is streaming through my window which instantly improved my mood so it's starting off well already) and the improved moods of those around me to get my PMA on the up and get started on some necessary changes. Some of the things I plan to do over the next few months are:
~ improve my diet
~ start exercising
~ online courses to further my knowledge in a few different areas
~ get into marketing/events
~ read more
~ further home improvements or possibly move house Moved August 2018
~ finish making my scrapbooks (there are MANY currently in progress)
~ start the multiple creative projects I've had in the pipeline for months
~ learn to drive Passed tests 07.01.2019
~ travel (or at least plan/book it…)
So, not much that I want to change about myself; just almost all aspects of my life… oops, hope it's not biting off more than I can chew.
Wish me luck…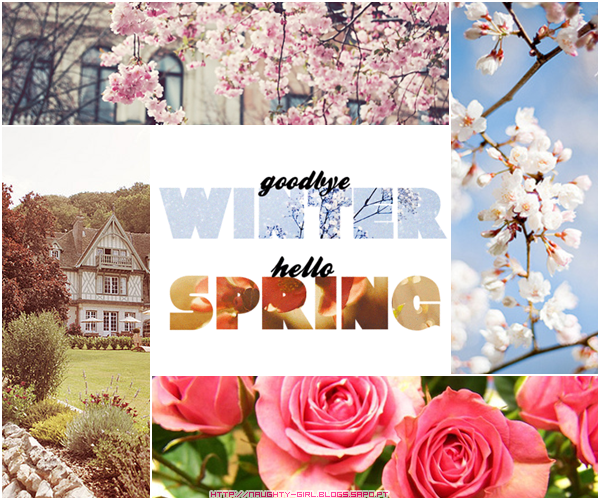 Until next time, TTFN.
What does spring mean for you? Are you making any adjustments? Any tips for me or others with a similar plan? What's on your bucket list? Let me know in the comments.
As usual feel free to like, comment, share, subscribe, follow my other social medias and message me if you want to collaborate.