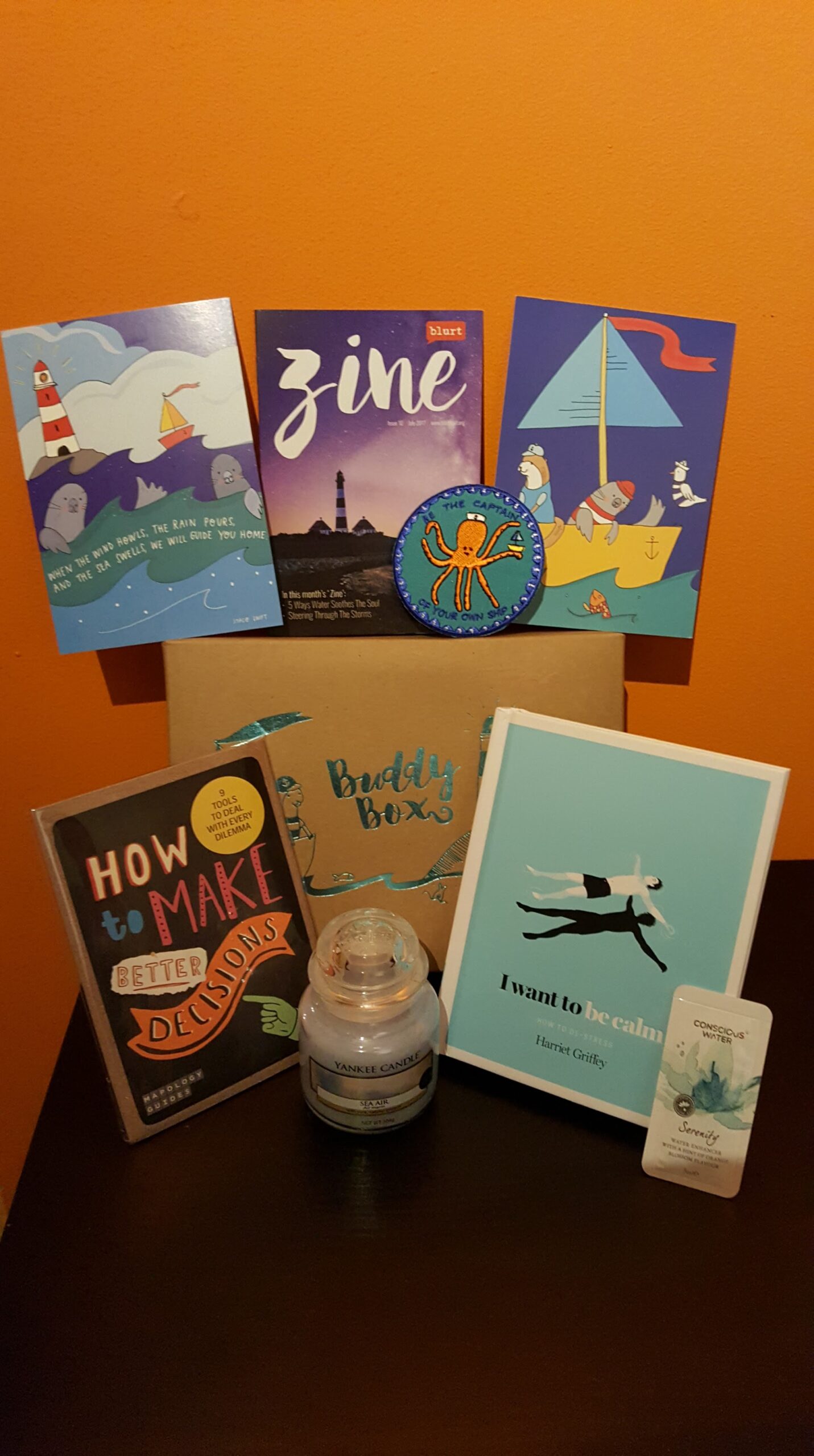 A little bit of much needed TLC…
For the fellow 90's kids out there I am sadly not talking about the awesome girl group I used to sing along to, I am referring to the art of self-care. A bit of motherly advice here, I can say that as I have been honourary mother to many of my friends –
Looking after yourself is of the utmost importance!!! 
No matter your age, race, religion, creed, nationality, sexuality, gender etc etc etc Everybody deserves a bit of lovin' 😉
Nowadays more and more people seem to struggle with varying degrees of mental health issues, be it forms of anxiety, paranoia, stress, depression, self doubt, lack of confidence (the list goes on) it is becoming more acceptable to discuss these issues but the stigma is still apparent. So it's amazing when companies like BLURT exist.
Blurtitout is a wonderful organisation aiming to support those battling with mental health issues (primarily depression) on their road to recovery, they have an email system which you can subscribe to that sends you several motivational messages each week, they also offer their 'Buddy Box Scheme' which you can either buy as a one off or subscribe to monthly boxes. I have personally been subscribed to the emails for quite some time now as I found out about this organisation during my uni years, but had never ordered the boxes as I didn't know what to expect and £21.50 seemed a lot for the unknown when I don't earn much but last month I bit the bullet and bought one (found a discount code online too so didn't pay the full amount anyway), they get posted on specific days rather than being sent out when you order it so there was a bit of a wait but when it arrived there was a huge grin on my face and the contents was so thoughtful, each months box has a different theme and July's was 'All at Sea'.
It was so good I opted in to buy a spare of June's box which was themed 'For when it's not all sunshine and rainbows' (See photos for contents and how cute the boxes are). July's box was so calming and June's was so colourful, you can see how much thought and effort goes into them, how different they are month to month and it's amazing how much brighter a box of just a few items can make you feel. I love surprises and little thoughtful gifts, so even though this was technically from myself as the contents remains a secret until it arrives, it was a lovely surprise.
We need these kinds of things in our hectic lives, we need time to reflect, time to spoil ourselves, take that holiday, have that lie-in, buy those clothes, eat that cake, run that luxurious bubble bath, watch your guilty pleasures and most importantly love yourself.
I could go on and on about organisations like this, why they are needed, what self care is blah blah blah but I think I'll just leave it there … for now 😉
Until next time. TTFN
Have you ever ordered a buddybox from Blurt? What did you think? Have/would you recommend them and/or order another? Let me know in the comments?
As usual feel free to like, comment, share, subscribe, follow my other social medias and message me if you want to collaborate.
*I have not been sponsored, endorsed or asked to write this article, I just really support this group and wanted to let people (who didn't already know) about their existence. For more specific information on the Blurt team, the services they offer and to sign up just follow the links I have popped into this blog 🙂