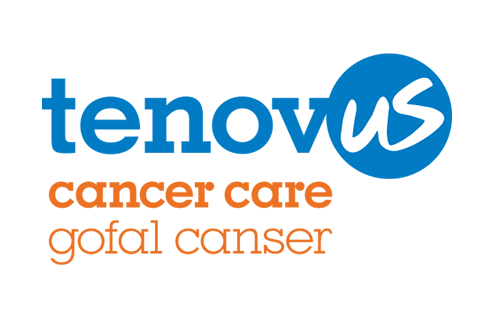 This weeks post is about another of my university friends who works with a charity that helps people who have been affected by cancer, a subject which is very close to my heart, even more so in the last few weeks after losing my grandpa who was suffering from the disease. But I will her tell you about it rather than me giving my perspective, you can get the know how from someone on the inside.
Who are you? What is it that you do?
I am Tiffany, and I lead the Tenovus Cancer Care "Sing With Us" Aberystwyth and Llanidloes choirs. They are choirs for people who have been affected by cancer; current patients, survivors, bereaved or loved ones. I have struggled to find someone who has not been touched by this awful disease, and every story I hear is different.
When did you start?
I joined the Tenovus Cancer Care team back in February 2014 and have loved every minute of it since.
What motivated/inspired you to start?
If I am perfectly honest, my dad (and then my partner) pointed it out to me in the local paper. Tenovus Cancer Care were looking for someone in Mid Wales to start choirs in this area, who has a Masters in Music/Diploma in Singing and all these high qualifications, all of which I don't have, so thought I would never stand a chance. All I had was experience and enthusiasm. I sent off my application, not holding my breath and just forgot about it, carried on working in Cerdd Ystwyth Music shop in Aberystwyth, and enjoying what I did there. I got an email a while later inviting me for an interview and audition, the song I had to learn was attached to the email and off I went; learning and singing. I knew I didn't have much of a chance, but I still answered all the interview questions honestly, and did my best in the audition, which was to teach the Cardiff choir (about 60 people) a part of the song. My default setting when terrified is to make people laugh, which worked in my favour. When I sat down after my audition, I only realised then how much I wanted this job, the choir members themselves were so encouraging and lovely! It only hit me then what this job actually is; a choir of people who have been affected by cancer, and you can see how important this once a week rehearsal is to them, to some of them, it is their life-line. Since then, I have become great friends with many people, hearing their stories and doing my best to help and support them in any way I possibly can. The toughest thing is when you lose a friend, even when you know their journey and their struggles.
What advise would you give to someone wanting to do the same?
To anyone in any industry or business; go for it anyway, even when you think the odds are stacked against you. I am living proof you don't need those specific qualifications (little bit of paper), because experience and drive will beat them every time. Every job is different so be prepared to "not have a clue what's going on" and learn from it. You don't know how strong you are until you are faced with things you have never encountered before. Failure is easier to get over than loss of a loved one, so nothing is worse than that, only regret of not doing something/going to see someone. You make time for the ones you love, always!
What would be your recommended first steps to making a success of it?
First steps to success? Trying! You never know what you are capable of, where your strengths and weaknesses lay, and weaknesses are not a bad thing either!
What do you like to do when you're not working?
I find I need a balance in life, it can quickly become all one sided when we have a million gigs at Christmas and all that. I love to bake (massive fan of GBBO!), reading chick-lit, watching rugby, walking our lunatic dogs, and days away with my family or fiancé, to clear the head and get perspective back, which is hard to do if you stay in the same place.
I have also joined a Board of Trustees for a welsh music charity, and am receiving training conducting training with the BBC Philharmonic Orchestra.
If you'd like to learn more about the charity or becoming a choir member their information is:
Next weeks guest blogger is on a very different journey, one for those with a sweet tooth.
Until next time, TTFN
As usual feel free to like, comment, share, subscribe, follow my other social medias and message me if you want to collaborate.