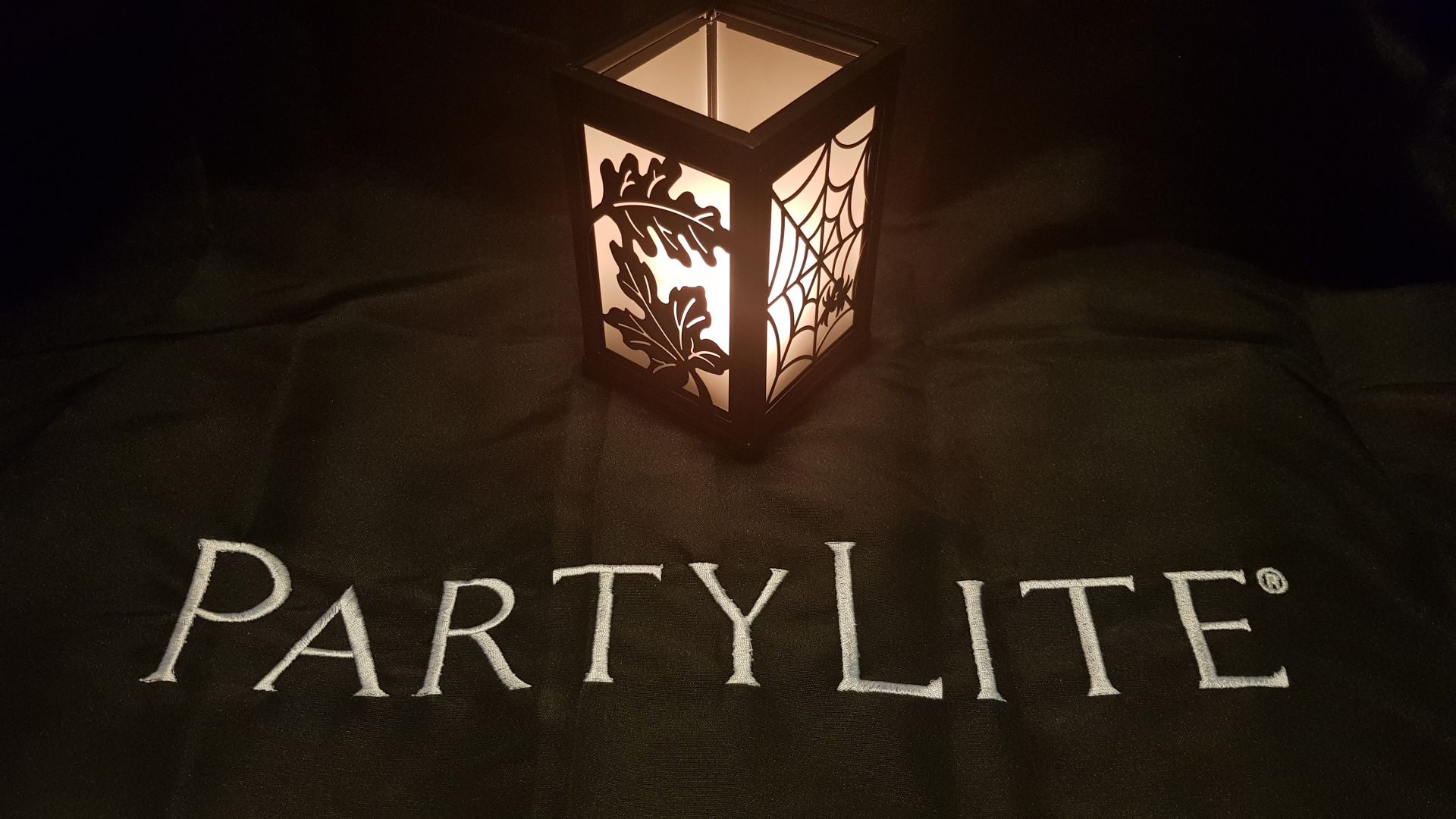 Being your own boss is something that I know appeals to a lot of people, me being one of them, but something that very few people actually end up following through on. I have always wanted to be able to have the flexibility to shape my own business, choose my own hours, and hopefully work at least some of my hours from home.
I decided to join the Partylite team earlier this year as it gives me those three desires and more. I was initially running this as a part time role on top of my full time job but as I have now no longer got that job I am officially only self employed- scary but exciting!
I had been a customer of Partylite for several years and had been approached on a few occasions previously about joining the team but it just wasn't the right time. I finally joined the company as a consultant back in March this year but only became really focused on it and set up my social media pages and kept them updated over the last few months, I'm calling it my relaunch as I went off grid between May and August but now I am back and more determined than ever to use our beautiful new catalogue, our new system for parties and the constant improvements with social media to my advantage and really make a go of things this time around.
I have set myself monthly and weekly targets, I have a social media plan, a huge goal to motivate me and all the support I need from my fellow Partylite consultants as well as my leader.
September to December is known as the silly season with Partylite as it is when a lot of people prefer to have their get togethers; nights get darker, people want to stay in more often and candle light is thought of as more of an autumn/winter item so now is the best time to join our not-so-little family of home fragrance lovers, and there are several ways in which you can do so.
We released our newest catalogue in August including Halloween and Christmas items which people including myself always go crazy for, either to decorate and fragrance their own homes but also as presents for others. There are always more offers available through a party rather than just using our online shops and even more offers if you are the host of the afternoon/evening with host exclusives, half price items, commission and your free gift with your delivery.
This year our Halloween items are only available until the end of September so I am encouraging people to snap them up while they can as I can't guarantee they will be around for much longer so if you want a party get one booked in ASAP. However, the other items in our catalogue will be available until our next catalogue comes out in the spring of 2020.
We always have a huge range of products in a catalogue so that there is something for everyone. At the moment our products include monochrome items, animal themed items, autumnal pieces, Halloween and Christmas decor, plug ins, warmers, votives, tealights (regular and large), glow lights, 3 wicks, 4 wicks, tapers, wax melts, smart blends, scent sticks… the list goes on. I always post the current offers on my Partylite Facebook group and put extra information on my Partylite Instagram page too if you wanted to know more, all my links can be found here.
As well as being a company that provides lots of lovely perks for their guests and hosts they are also a fab company to work for and constantly have prizes and bonus things for us to win, the biggest one is the yearly trip. A week away, all inclusive and all paid for by Partylite (the only things you would pay for are the souvenirs you want to buy or extras you want to treat yourself too) and it is always in a beautiful destination in a gorgeous hotel. The next trip was announced at our yearly conference and this is the goal I am currently working towards. In May 2020 (just after my 29th birthday) Partylite are sending those who qualify to Mauritius.
Mauritius!!!!
What other companies do you know that would send their staff halfway across the world for a week!?! There are so many things I love about this company but atm this always features at the top of my list.
It is such an easy role to play, the products basically sell themselves you just have to showcase them to your host and their guests, light a few candles and have conversations with people. You can do parties at your own home, at your hosts homes or go virtual and display the products via a live or prerecorded feed online. Our party system now also means your guests don't even have to be at the party to put in an order themselves which means the guest list possibilities are endless. Start off doing events for your friends and family then expand your bubble, get out of your comfort zone and just go for it! You can use social media, local events to set up a table top stand, we each are given our own website through Partylite so can be found that way too, there are so many options!
I am currently looking for 4 or more UK based people to join my team and at least 4 hosts each month to have a party (in person or online) as well as doing table top events in and around the Monmouth area which is where I will soon be moving to. These are my goals for between now and March 2020 to guarantee that I can get on that flight to Mauritius. Any help that you can give me, even just by sharing this posts and/or my web links will be greatly appreciated.
If you are unsure if you want to become a permanent consultant atm you can trial being a consultant until Christmas/New years to get that bit of extra money towards the holidays, that is absolutely fine, you can do as many or as few parties and sales as suits you, either way I would love to have you on my team. There are 4 different starter kits to chose from depending on your preferences, style and budget, just message me for further details and I'd be happy to help. It also doesn't matter where you are either as I can help you via social media, email, video calls, phone calls and we also have various facebook groups for additional support, but I am only looking for UK based team members at the present time. So what are you waiting for?
Who wants to join my team? Who fancies a trip to Mauritius? If you don't want to join the family but want to see our products, when do you want to host your own Partylite afternoon/evening? Let me know in the comments.
Until next time, TTFN
If you like this post please like, comment and/or share it. You can also subscribe to this blog and/or follow my other social medias. I'm always looking for collaborations too so if you would like to join forces message me 🙂