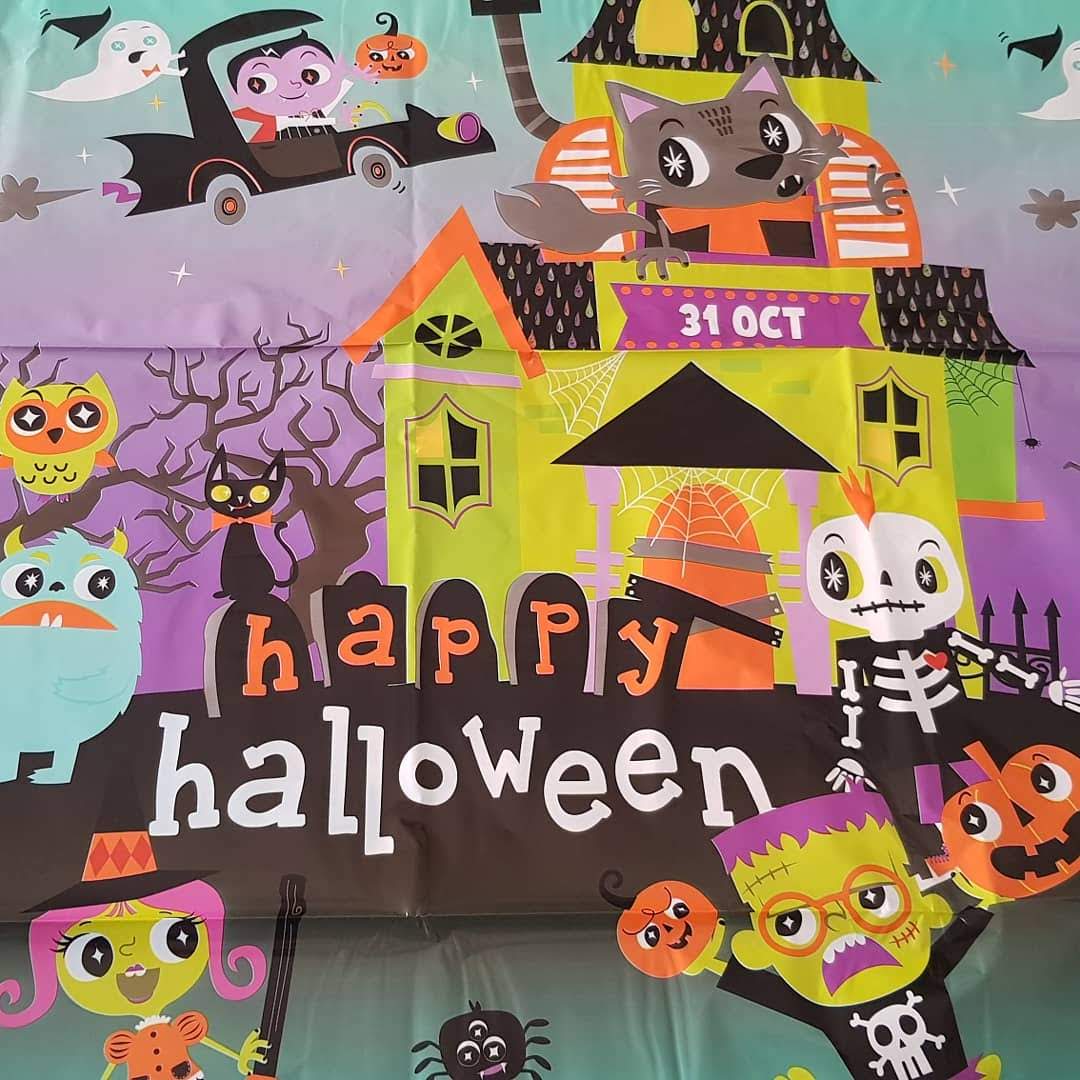 Halloween is one of my favourite times of year- which as I do NOT enjoy horror or thriller films is slightly unusual. I love the decorations that go up in peoples houses and gardens, the excitement of trick or treating, all the costumes, the sugary treats available almost everywhere, the pop up events that come to your local towns and the decorations that are available in shops (some of which I like to buy as my home décor for all year round).
There are various fright mare type events all over the UK, there are special nights in theme parks (I am attending the Thorpe Park event this year and will be writing a post about it), castles and museums, ghost hunts, haunted houses, murder mysteries amongst others. For a few specific ideas check out the Telegraphs post I found, if you're in London check out this site, or this site which you can get info for specific areas, but obviously the one I'm most looking forward to this Halloween (I have booked tickets for Nov 3rd) is the Dark Arts event at The Making of Harry Potter Warner Bros Studio Tour.
If you are celebrating in your own way, doing a house party or just fancy turning your home into a Halloween style for a few days I have some tips for the main elements(because this is what I do pretty much every year).
Decorations– I will probably go with a mainly Harry Potter theme this year (surprise surprise) but there are so many themes you can use for Halloween or just go for general spookiness which will probably be incorporated in mine. I usually raid supermarkets and shops like Tiger, Poundland or Wilkinsons for cheapish decorations, there are usually banners, candles/lights, ceiling and wall decorations, ornaments, window decals, spooky themed plates, cups and other household items and all for not too much money. If you want to push the boat out a bit more then obviously there are a lot of other options for where to buy things, if you want handmade Etsy is always a great place to find things too, but basically there are MANY options to get your ghoul on so just experiment.
Costumes– there are two types of costume for Halloween; the Ann Summers/Mean Girls type approach or the all out, as accurate as possible approach. If you are going for a costume theme more specific than just general Halloween make sure your guests are aware with plenty of time to organise theirs and keep reminding them-people forget very quickly- or you could have everyone where a themed top or something if you and your friends aren't as into fancy dress as me. This year I have decided to go as a female Beetlejuice for Halloween itself and then when myself and a couple of friends are meeting up in Nov we have all bought matching Hocus Pocus tops online to wear together because we're just THAT cool… (there will be photographic evidence of these on my Instagram once the dates come around)
Food and drinks– this is where YouTube, Pinterest and similar pages come in very handy. Themed food and drink are always fun, I will always try to get something to be Harry Potter themed and as Halloween is all about witches, wizards and magic in general I usually manage to fit it in somewhere. There are so many tutorials about how to make butterbeer or potion themed cocktails etc you can get lost in it for hours! There are also a lot of ideas on how to make Disney cocktails and other themed foods and drinks if you're not a HP fan.
Films– I will always watch Hocus Pocus, it has been tradition since my university years. I have been made to watch thriller/horror films on Halloween in previous years but try to avoid them where possible. Anything to do with magic or anything at all scary will be appropriate during this season, just check with the people you'll be watching them with in case they are scared-y cats like me. Hocus Pocus, Practical Magic, Nightmare before Christmas, The Witches and Monster House are always good choices in my flat 🙂
Games/Entertainment– Other than the array of films you can watch there are lots of games you can play which would fit into the Halloween theme too. For me a cheeky game of Harry Potter trivia may be on the table but murder mysteries, telling ghost stories, apple bobbing or pumpkin carving might be more your thing. If you want to try out a new game but not sure what one/s to go for check out the Start Your Meeples blog, one of the games I've been thinking of playing is Villainous which features on a couple of their blogs, check them out here and here. If you have any other Halloween activity recommendations let me know 🙂
Music– It's always fun to make a playlist for house parties/pre-drinks/gatherings/just coz and Halloween is no exception. Here's an example of some tunes you could add to yours:
-Ghostbuster theme tune
-I put a spell on you- Hocus Pocus
-This is Halloween- Nightmare before Christmas
-Monster Mash- Bobby 'Boris' Pickett
-Thriller- Michael Jackson
-Disturbia- Rihanna
-Ghost town- The Specials
-Zombie- The Cranberries
-Tarantula- Pendulum
-Time Warp- The Rocky Horror Picture Show (or the entire soundtrack)
-Marilyn Manson- pretty much any arrangement he has ever done
-Somebody's watching me- Rockwell
– Highway to Hell- AC/DC
-Sympathy for the Devil- The Rolling Stones
-The Monster- Eminem ft Rihanna
-Demons- Imagine Dragons
I'll let you decide the rest. Any others that you HAVE to include on a Halloween playlist?
Hope you guys have some awesome Halloween celebrations! Let me know what you end up doing, would love to see people's costumes, decorations, themed sustenance etc
*EDIT This was my Halloween:
Until next time, TTFN.
Are you celebrating Halloween this year? Anything in this blog you found helpful? Anything else you'd have added? Let me know in the comments.
As usual feel free to like, comment, share, subscribe, follow my other social medias and message me if you want to collaborate.