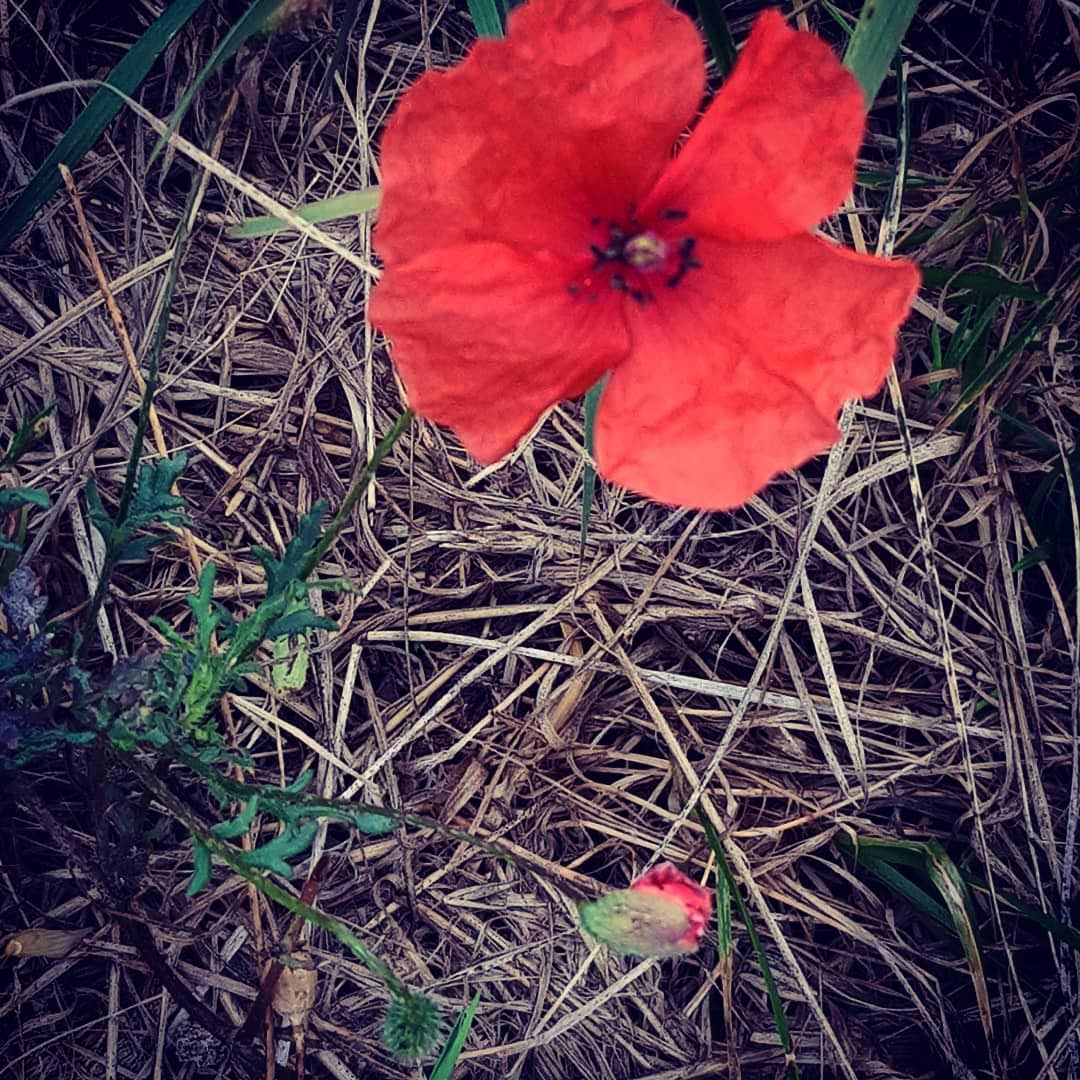 As mentioned in my previous post, when I went to France with my boyfriend Rob and his family we managed to visit several of the WW1 and WW2 memorial sites, cemeteries and a V1 launch site so that is what this post will cover, if you want to read about the other adventures we went on have a look at my other posts (Normandy Holiday and French Cider Farm).
Our first war related stop of the holiday was on the Monday, we went to the Merville Battery, they have a C-47 (aircraft) on display near the entrance which you can walk around as well as go inside of, the people that guide the visitors know so much about it all. We heard them speaking French, German and English, they are very accommodating and it's so interesting to hear what they had to say. There is so much information as you go around the entire place, detailing all sorts of elements of the specific battles fought in this area, the soldiers who fought (many of whom lost their lives), the weapons, planes and other heavy armour used and multiple displays of them as well. It's amazing to walk around this place, learning all about the events that happened here, how things have been used since and the tactics that were used within the first world war by each side.
They also have a light and sound show in one of the remaining bunkers, they recommend not to go in if you are under 8 or if you suffer from a "nervous disposition, heart problem or claustrophobia" but it is an impressive show, it follows a German troop then a British troop, bombings from Lancaster bombers, gunning attacks and the assault of the 9th Battalion The Parachute Regiment. It is rather loud which is why they recommend who should/shouldn't go inside-nothing too horrendous but loud enough- and the changing lights to represent the attacks were constantly changing so probably wouldn't be a good idea to go in if you have negative reactions to flashing lights either but it was a very powerful and poignant show.
After visiting Merville we were meant to go and see the Bayeux Tapestry but as we had left the house later than planned everything was pushed back and by the time we got there we were told there would be over an hour wait and everything else would then be closed so we decided to go to our next stop, a British Cemetery by Omaha Beach but got stuck in traffic and got there only a few minutes before it closed and got turned away at the entrance gates. Instead we walked straight down to Omaha Beach, we went into the bunkers where you can still see the bullet holes and things in them which really makes it sink in the kind of atrocities that happened here, but there has also been the modern addition of litter and graffiti (this is why I hate some people…).
From the hill where we were standing on, where some of the memorials are, you can see just how long the beach is. It is still unfathomable in my mind just how many lives were lost here June 6th 1944, how close the allies came to losing and just how devastating D-Day was. Looking at the place now, it just looked like a lovely sandy beach, especially in the bright sunshine we had. If it had been a miserable day I may have been able to picture it more, but with how tranquil it all looks now and how gorgeous the weather was, no matter how many photos or films I've seen and knowing how much happened there my brain just couldn't connect the dots, I was so dumbfounded I didn't even take many photos- apologies.
Tuesday we went to Rouen which I have written about in the previous post. Wednesday we went to a few different places, we started the day at the Lochnager Crater Memorial which is the site of a huge crater surrounded by crosses, poppies, names, information boards, dedications and a view of the surrounding fields- which in some cases you can still see where the trenches would have been as the soil is still a different colour. Amongst the plaques I found several in the names of myself and friends which I photographed and two next to each other of boys aged 15 years old…
Next stop was a WW1 British Cemetery, Proziere memorial, again the amount of people who are buried here is near impossible to get your head around, there are multiple books of names, there are stone slabs covering 3 of the walls where soldiers are named within their regiments and there are headstones covering the centre of the cemetery including many unnamed soldiers. There are 14,709 names in this relatively small cemetery alone…
We then headed to the Thiepval Memorial which honours the 72,194 missing soldiers of the Somme. There is a museum which we went around before we went to the memorial itself, there are artefacts, information boards, a plane, lots of displays, a documentary style video and 2 walls covered in sketches of the war. The memorial itself is massive, there are so many names to cover, each sectioned into their regiments like they were in the Proziere memorial. While we were walking around there were also four men dressed in different countries uniforms from the time which I managed to capture which made for an even more moving visit.
Our final stop for the day was the Newfoundlanders Memorial Park where they have left the trenches as they were, over the years they have become slightly overgrown and lost some of their depth but seeing them even now is amazing. The barbed wire hooks are still in the ground in some places and how small a distance you have to walk to get from the Allied trenches to the German trenches is crazy! There are cemeteries and memorials as you go around as well, there is an area which still hasn't been cleared of mines, the trenches although not quite as they were are still an incredible sight, trying to picture the conditions back then though is a whole other story. There is also a magnificent Caribou statue near the centre of the park, surrounded by plaques and arrows showing distances to various connected places and people and a memorial/display area near the entrance as well as multiple plaques and dedications dotted around.
On the Thursday we had a bit of a chilled out morning then decided to go for a walk in the woods that also happened to be the site of Val Ygot– the V1 launch site/hundred years war location that the RAF bombed. There are now memorials to the victims, newly planted trees, against some of which wreathes of poppies have been lent, there are the shells of the buildings left behind and also a V1 still on its rails directed at London- don't worry though it has been stripped down.
As this location has such an enormous amount of history connected to it Rob and I thought it would be a good idea (well, he did and I was the only one stupid enough to go with him) to return at night and do a bit of a ghost hunt- Rob and a couple of his friends have a YouTube channel where they do paranormal explorations around the UK which I wrote a post about a while back and thought it would be cool to go international and do an episode while we were away. It is now uploaded so you can have a look if you want, even just to laugh at me (follow this link), it was terrifying being there but the episode is entertaining, lots of voices coming through the recordings and lots of scared faces from me and Rob.
Over the course of this week I saw so many amazing things and had incredible experiences, some emotional, some beautiful, some delicious and over all it was a lovely week away where I made many memories.
Until next time, TTFN.
Have you been to any of these places? What did you think? Was there any others you would recommend going to see which we missed? Let me know in the comments.
As usual feel free to like, comment, share, subscribe, follow my other social medias and message me if you want to collaborate.