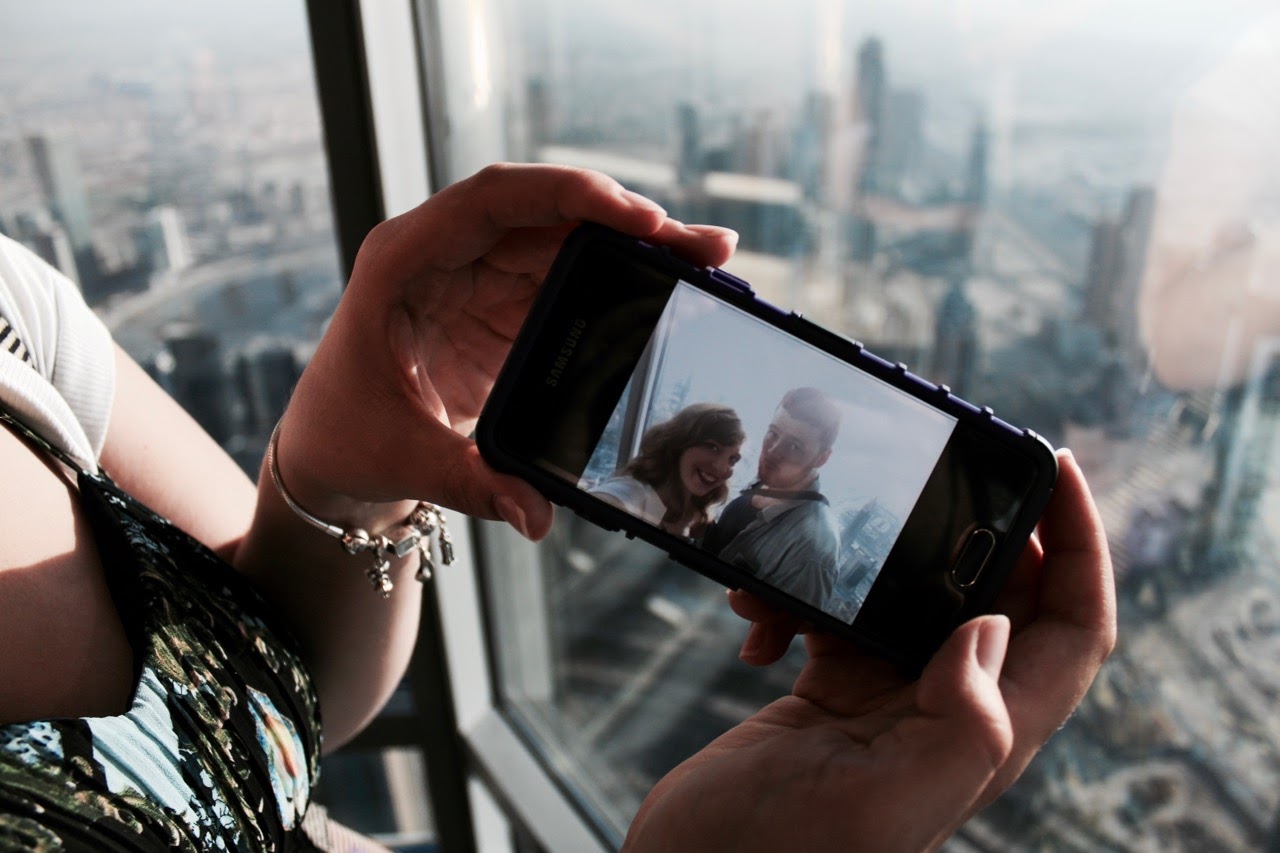 Day seven was our last full day here and it was a bit of a strange one. We'd booked a late check out from The Walk for this morning so we made the most of it and slept in, then went to the lounge to get our morning fix of delicious foods for breakfast/brunch and made sure we were sufficiently full, went back up to our room, packed our bags, got into a taxi and made our way to the last hotel of our trip-back to the Conrad.
Rob had a work meeting not long after we'd checked into the Conrad and I'd said I would get myself pampered ready for our evening activities before he returned so once he'd headed off I mooched around in our room for a bit, then ventured to the hotel spa to ask about pricing and if they had any availability for the day.
Well, after looking at the price list I was actually quite relieved they were fully booked for the day because even though I've never been to a spa or had a massage or anything and it would have been a brilliant experience to have, I was in no position to afford their prices. I realise that the price list probably fits in with the hotel itself and that spa treatments are rarely done at low prices but it still shocked me, I was so intent on getting a spa day it didn't occur to me I wouldn't be able to afford one. Never mind though I would just pamper myself in our hotel room- after snacking in the lounge and planning the best way of getting ready and what outfit I should wear.
I had a lovely hot shower, washed my hair, shaved, dried and moisturised before getting started on my make up (which I had several attempts at because I suck at girly stuff and I wanted it to be perfect so of course it kept going wrong…), painted my nails which then meant sitting around not knowing what to do whilst they dried. It was then time to attempt to tame the mane, I tried various style ideas out, none of which worked so ended up defeated and having to stick with my usual messy down do (which as you may be able to tell by the photos does not agree with humidity and went slightly crazy), I then lastly put on the maxi dress I'd chosen and waited for Rob to get back, which thankfully was not long at all. When Rob got back we realised we were cutting it a bit fine so he quickly got ready then we made our way  to the mall, walked to the other end and got in the queue for this evenings activity-
The Burj Khalifa.
We ended up queueing for a little while but as we'd pre-booked tickets it didn't take long and compared to how long we actually spent up there it was no time at all, we went past the model of the building which the queue follows round (on your way out there's also a stage by stage model and explanation along the route back into the mall which was really interesting), past the quotes and things pinned up then went up in the lift which shows you the buildings you are passing height wise as you soar up to level 125, so many iconic buildings dwarfed by the height of this amazing tower; Eiffel Tower, Statue of Liberty, Empire State Building…
We were up there quite some time and took sooo many photos, Rob actually allowed a few selfies too which is always a bonus. We looked down on the streets, roads, buildings and houses below which looked like we were at a miniature village or something, we slowly made our way all the way around the level including going out onto the balcony, watched the Dubai fountain display from above and then watched a beautiful sunset before heading back down to the ground. We got a taxi back to the Conrad, got our fill of food in the lounge, went up to our room, packed up all the bits and bobs we wouldn't need the following day so we were almost ready to go home the next day, then we called it a night.
Until next time, TTFN.
Have you been to the Burj Khalifa? How high up did you go? How much were you in awe of the views? Let me know in the comments.
As usual feel free to like, comment, share, subscribe, follow my other social medias and message me if you want to collaborate.