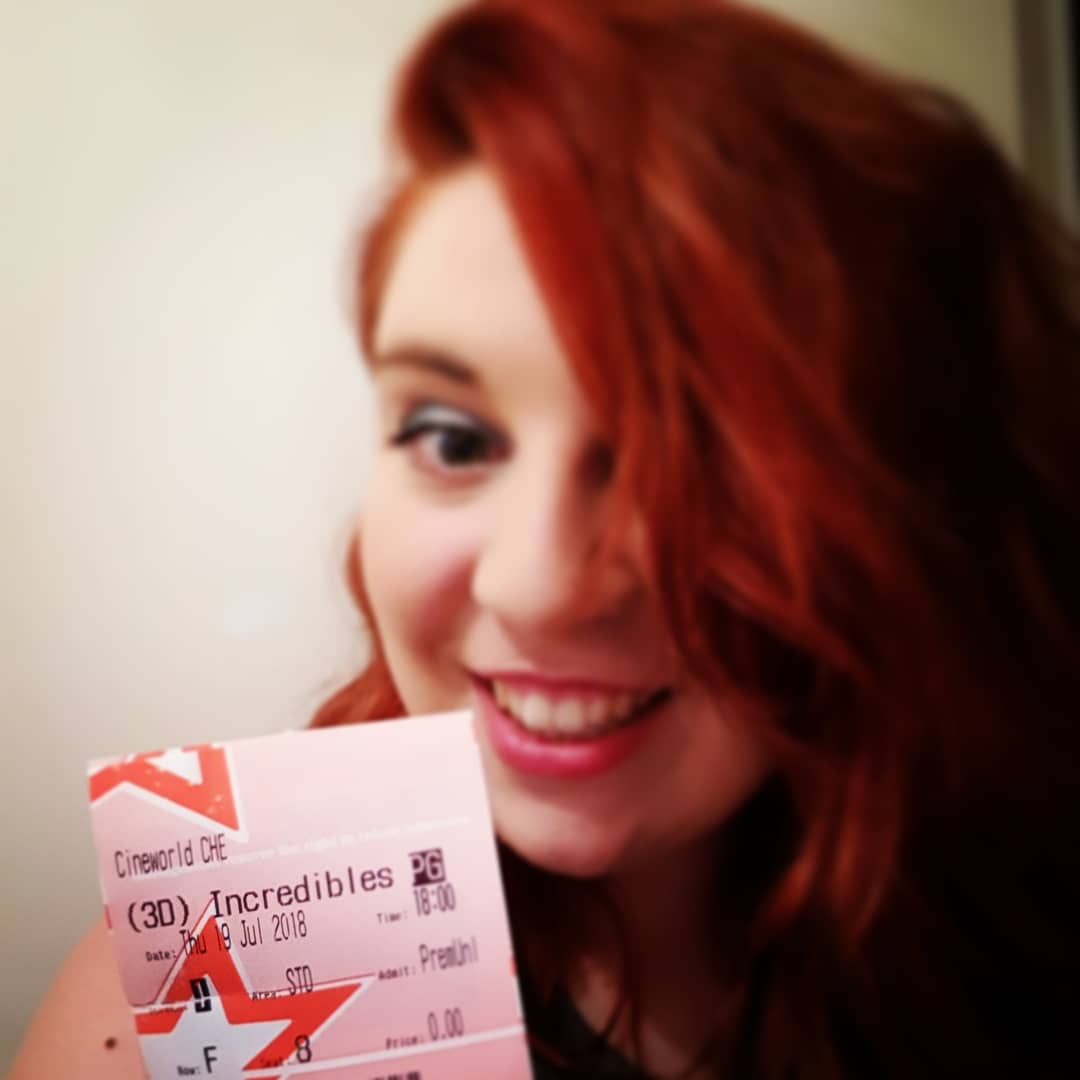 Out of the films I've seen so far this summer I would recommend going to see quite a few of them, there are also a LOT of films I am looking forward to watch which have been announced to be coming out in the next year or so and some that I'm glad I have an unlimited card for otherwise I'd have been annoyed at paying money for…
I know some of these are no longer in cinemas so you'll have to wait for the DVD/Netflix/Amazon releases or use the IMDB links I've included to get you by until you can watch them but my list of recommended watches (if you haven't already seen them) are as follows:
Deadpool 2– Didn't think this would be as good as the first film but it did NOT disappoint, so funny, lots of drama, new characters, familiar characters and the end credit scene is well worth the wait! I would pay to see this film just for the end credit scene tbf.
Book Club– What's not to love about a film where 4 older ladies read the Fifty Shades trilogy. Lots of laugh out loud moments, cringe worthy moments, love, sex and friendship. Also the fact that I recognise all 4 leading ladies (and several of the rest of the cast) from other films I watched years ago was highly entertaining for me.
Life of the Party– Melissa McCarthy had me laughing out loud in the cinema again, her dance moves are awesome (I think she needs a dance off with Kevin James' character from Hitch). I thought this film might be a miss but if you want a feel good chick flick I would highly recommend giving this one a watch.
Solo: A Star Wars Story– I had to go and see this one after watching all of the other Star Wars films, it wasn't the best thing I've seen and I don't agree with the people saying it was amazing, but it was a good film and if you like the Star Wars franchise and fancy seeing the Mother of Dragons outside if the Game of Thrones world go and see it.
Jurassic Park: Fallen Kingdom– Again, something I had to see because of watching all of its predecessors and again not the best film I've seen but still pretty good and I did shed a tear when they sailed away from the island. There are more awesome Dino related deaths/action and I will be watching the next film when it comes out regardless.
Ocean's Eight– A power house cast list, a few unexpected twists and turns, the usual Ocean's thievery and split camera shots but this time with an all female main cast list, all of which are amazing ladies!!!
Incredibles 2– Of course I went to go and see this film asap, we have been made to wait far too long since the first film (released in 2004!) The verdict? Amazing! Absolutely love Jack Jack and Edna (was hoping she'd have a bigger part in this film but she was still fab), there were twists and surprises (a few of which I guessed in advance but still good), new gadgets, costumes and characters and it carries straight on from the last film. Would definitely recommend, laughed a lot!
Mamma Mia: Here we go again– So it may not be the best film ever but I still wanted to go and see it, this kind of film is one of my guilty pleasures and the cast looked pretty awesome so thought I'd give it a go. I was not disappointed, lots of songs that all ABBA fans will recognise and a couple of lesser known songs too, there is of course cameos from Benny and Bjorn and the story flits smoothly back and forth between the two time settings. Have to warn you that I nearly shed a tear a few times and then actually cried near the end (you'll know which scene when/if you watch it). If you like musical films I would definitely recommend this film, its both a feel good film and emotional and the cast are amazing! The young '70's' characters are scarily alike their present day counterparts, and the comedy duos are fab-I will always be entertained by Julie Walters- I thoroughly enjoyed it.
Ones I'm excited to watch:
Tag– A great main cast including Ed Helms from Hangover, Jon Hamm from Madmen, Jake Johnson from New Girl and Jeremy Renner aka Hawkeye. A group of grown men travelling the world to compete in annul tag competitions- that premise with this cast, should be a good one if you're into humour through childish antics, which I am.
Ant-man and the Wasp– Marvel franchise so of course I'm going to see it, also the trailer looks pretty darn good!
Mission: Impossible-Fallout– having only seen the Simon Pegg films (MI3, Ghost Protocol and Rogue Nation) I do feel like I should watch the first 2 but either way I'm excited to watch the latest instalment, especially after seeing the trailer and hearing about some of the back stage drama and injuries incurred during the filming-proves the casts dedication.
The Little Mermaid, Christopher Robin, Dumbo, Mulan, Mary Poppins Returns– All because whenever a Disney/Disney-type film is released I will go to see it, even if people say it's going to be awful I will watch it, no matter how many things are changed in these new live action films, however many elements are being removed (Mulan is apparently going to have neither songs nor Captain Lee Shang which makes me sad but) I will still go and watch them all, and probably buy them all when they are released too. I know some of these aren't out until 2019/2020 but they had to be put on my list, also they have provided release dates now so if you use the IMDB links you can add the dates into your diaries now 🙂
Films that were not as good as I'd have hoped:
Turns out it was actually just the one that disappointed me so far this summer …
I feel Pretty– such a promising premise with the self body loving/everyone is beautiful message -we should all love what we have- but it was ruined by the fact that the main character turns into a b#&*! -especially to her friends- pretty much as soon as she feels attractive. It makes the ending more powerful I suppose but it just meant I didn't care about her. There are a few good moments but other than that … meh, not fussed.
So all in all not too bad a summer of films, of course I will always go to see any Disney or Marvel films so I have lots of films to look forward to between now and 2020, as well as the ones that I've not managed to see from this list yet. Excited!
Until next time, TTFN
What films have you seen this summer? What were your opinions of the films I listed? Any you've missed out on/booked tickets for? Let me know in the comments.
As usual feel free to like, comment, share, subscribe, follow my other social medias and message me if you want to collaborate.