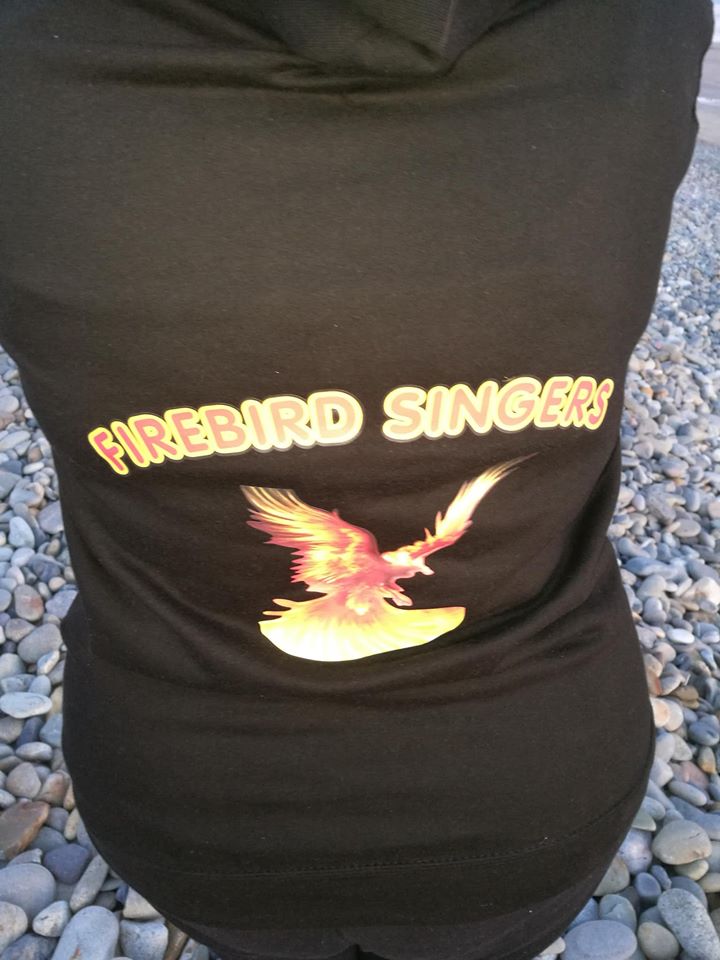 The Firebirds Singers Christmas concert
Raising money for: The Meningitis Research Foundation
Date: Sunday 2 December at 2pm and 7pm
Venue: Manor Hotel, Meriden
Ticket prices: £7 (but have been sold out for some time)
Theme: Christmas On The Home Front- to commemorate the 100 year anniversary of the end of the Great War.
Facebook Firebird Singers
Instagram @firebirdsingers
YouTube Firebird a Singers https://youtu.be/sSp8_f1YePk
Who are you?
Anna Bird from The Firebird Singers
What is it that The Firebird Singers do? 
We are a mixed voice choir (SATB). We meet in Meriden on a Friday evening to rehearse. We are non auditioned and believe there is a voice in everyone. Solos are open to all and we never turn anyone down; everyone in this choir has an equal voice.
We are blessed to be led by our wonderful Musical Director, Andrew Smith, who constantly challenges us and drives us to better things.
Put simply, we are a warm and friendly choir and we sing for pleasure while raising money for charity. To date we have raised in excess of £23,000 for various charities.
In addition to our three concerts a year, we are also asked to sing at local events; we host Macmillan coffee mornings and this year we have been asked to sing at a memorial service on Remembrance Sunday and then at the laying of the wreaths. We feel very honoured to have been asked to take part in this.
When did the choir start? What motivated/inspired? 
We formed in 2010 when a choir that we had been singing with folded. So many of us missed singing that we had a get together and the Firebird Singers were formed. At that time numbers were at about 20, but we have grown over the last few years to almost 70 in number. Our youngest members are 16 and our oldest is 93.
What advise would you give to someone wanting to do the same? 

What would be your recommended first steps to making a success of it?
Advice to anyone wanting to set up a choir! That's a good one. I'm not a reader of music and I don't think that's essential to sing in a choir, but you would need a musical director who does read and understand music and enough willing voices to have a go. Music lifts me like nothing else. I can go to choir in a Friday evening really not feeling like it, especially on these dark nights; but nothing lifts you more than a couple of hours singing; it's the best medicine.
What do you like to do when you're not working?
What do I do when I'm not working! Haha, I retired a long time ago. Apart from running the house and taking my mum around and about, I'm also the choir secretary and that keeps me very busy, but I wouldn't have it any other way.
The Firebird Singers, as Anna has said, perform three concerts per year, as this christmas concert is already sold out keep an eye out on their social media channels for further details of their 2019 concerts.
Until next time, TTFN
Do you have a choir? Has this entry encouraged you to start one? Do you live near Meriden and/or attended one of the Firebird singers? Let me know in the comments.
As usual feel free to like, comment, share, subscribe, follow my other social medias and message me if you want to collaborate.