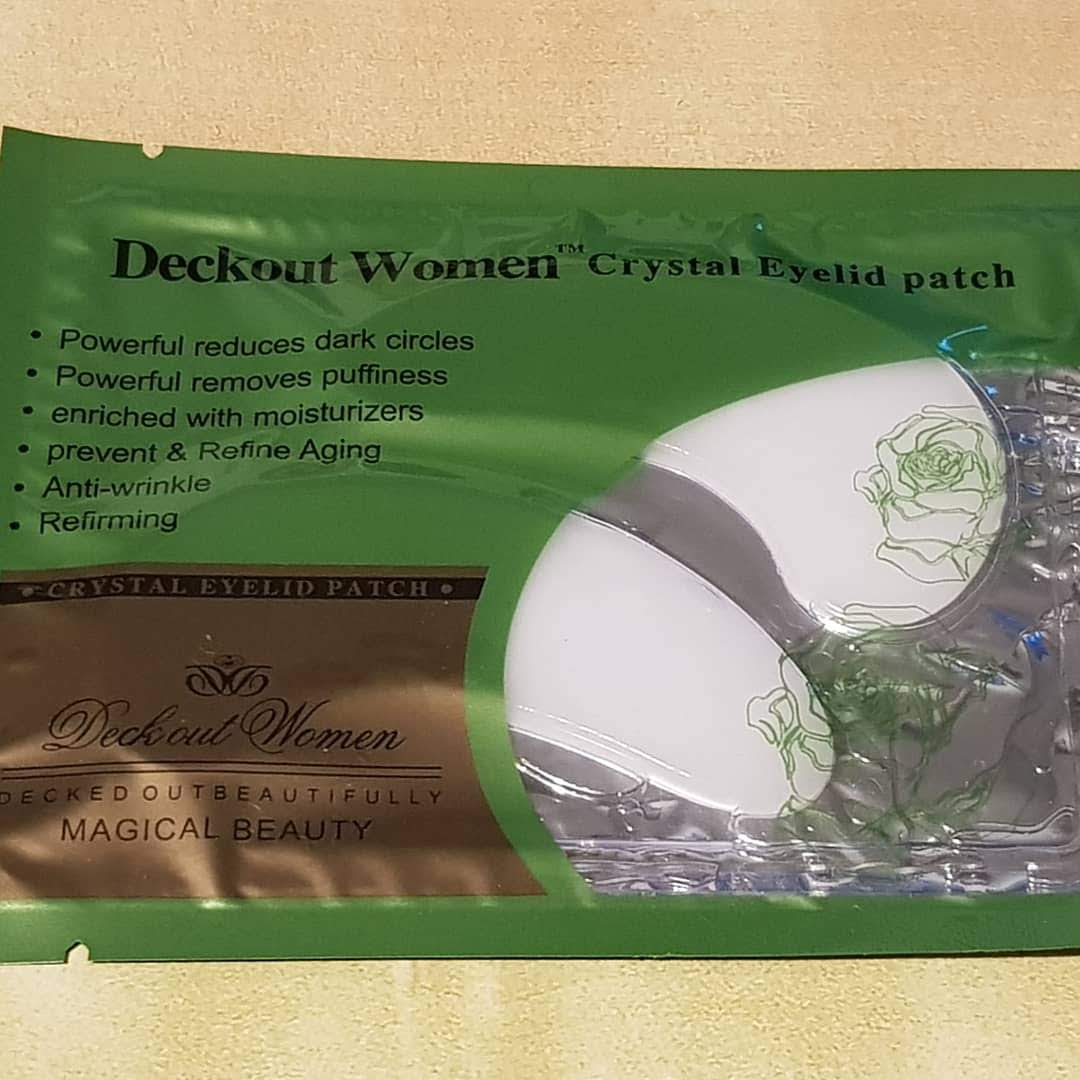 I am the kind of person who loves a good pampering every now and again so when I saw a few people over on Instagram using eye masks rather than full face masks (the two most memorable as I write this being Kristen Bell and Chris Pratt) I thought I'd give them a go, I suffer from huge bags under my eyes and very rarely get a full night of undisturbed sleep so anything to make me look and/or feel like I have had the sleep is worth a little investment.
Again this is a product I purchased at the end of last year but have only recently given them a go, here is what I thought:
Brand: Deckout Women Crystal Eyelid Patch*
Item: Eye masks
Pros
~ Cooling
~ Felt more awake and relaxed
~ Skin felt moisturised
~ Wait time means you can relax with a cuppa at the same time, I watched Netflix whilst waiting too- bliss
~ Pack of 5
Cons
~ Single use (but it is a multi pack so…)
~ Not convinced it made any difference to my tired eyes
~ Packing not the best, nearly lost the masks to the carpet as it is unclear which way up to remove the plastic from the wrapper (or maybe I'm such not observant enough)
Overall I think this is a decent product, it does feel like a pampering so if you've had a long day this is a good way to go or maybe a face mask or a long soak in the bath- depends what level of pampering and relaxation you require/how good or bad your day has been (why not all 3 if you have the time and are feeling luxurious). I do intend to try out some other sorts of face and eye masks to see how these ones compare but as a first try I was pretty impressed.
Until next time, TTFN.
Have you tried any similar products? What did you think? How do you like to pamper yourself? Let me know in the comments.
As usual feel free to like, comment, share, subscribe, follow my other social medias and message me if you want to collaborate.
*this is not an advert, I have received no payment or gift for this review, I purchased the item myself and wanted to write a post about it.